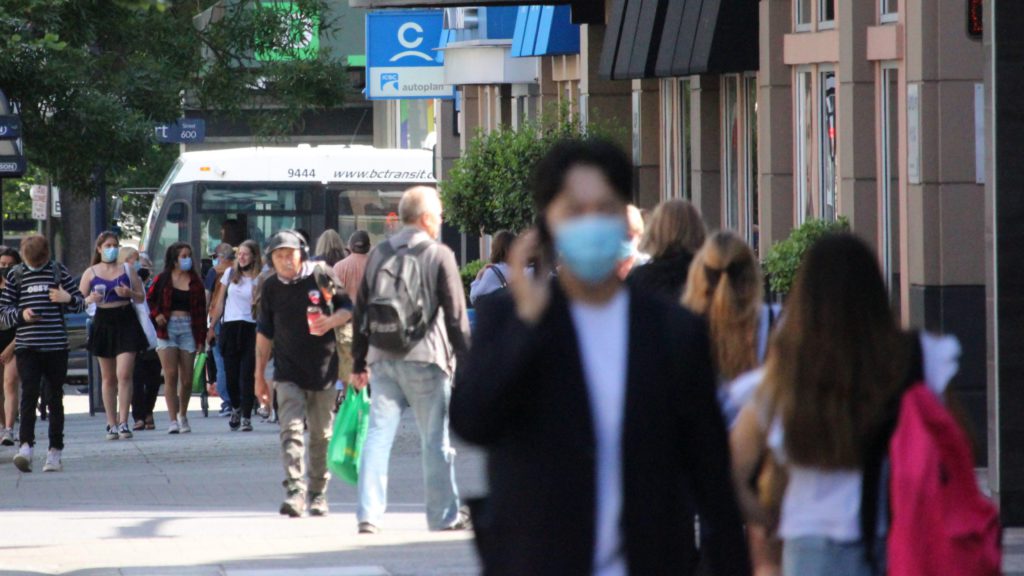 The province is reporting 45 new cases of COVID-19 since Thursday, including four new cases in the Island Health region.
It brings the total number of cases in the province to 148,031 while the total number of deaths stands at 1,760.
Of the new cases, 14 were reported in Vancouver Coastal Health, 8 were in Fraser Health, 19 in Interior Health, four in Island Health and no new cases in Northern Health.
No new deaths were reported in the last 24 hours.
As of Friday, 5,565,983 doses of vaccine had been administered, good for 79.7 per cent of all eligible adults and 78.6 per cent of those 12 and over.
There are currently 661 active cases throughout the province, including 74 people currently in hospital and 19 in intensive care.