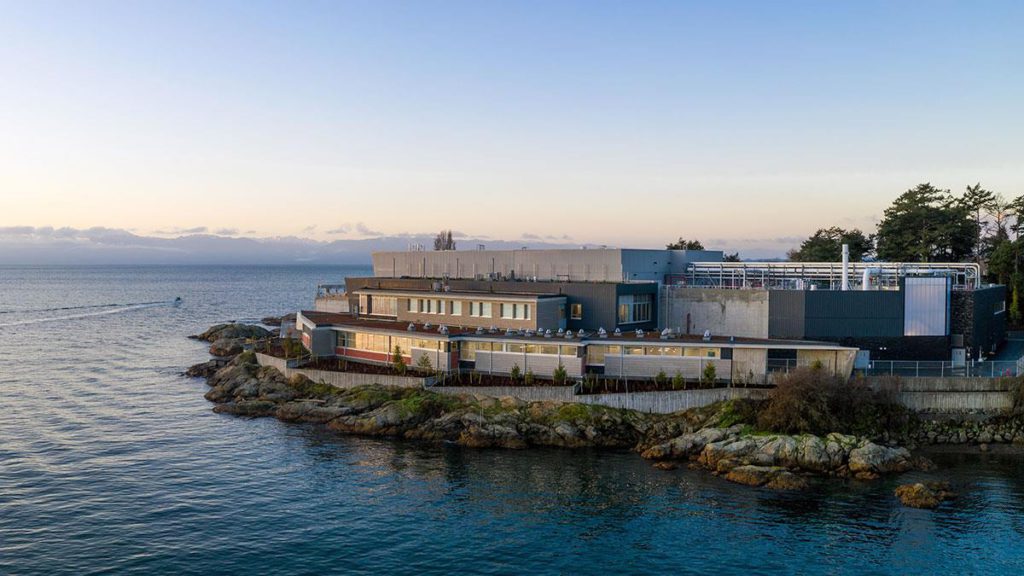 The Capital Regional District is warning residents of a potential stench coming from the McLoughlin Wastewater Treatment Plant in Esquimalt next week.
The CRD says "intermittent odours" may be smelled near the facility between Monday, Sept. 11, and Thursday, Sept. 14.
The odours are part of maintenance work being done at the wastewater treatment plant.
"CRD staff and facility contractors are making every effort to limit the impacts experienced by the community and will continue to monitor this issue as work proceeds over the course of the week," said the regional district in a release Friday.
Residents of Esquimalt have complained of odours coming from the wastewater treatment plant, even on days without mainetnance.
In November, residents told CHEK News they noticed the smell starting in 2020, when the plant was first opened.
"This odour, the distance it is from the plant, the concerns they are speaking of where people can't have their windows open, where they feel at times nauseated. That is not acceptable," said Esquimalt Mayor Barb Desjardins at the time.
In November, the CRD said it was monitoring the odour levels and was working to identify any other potential sources of odour in the area.
SEE ALSO: A first look inside the McLoughlin Point Sewage Treatment Plant