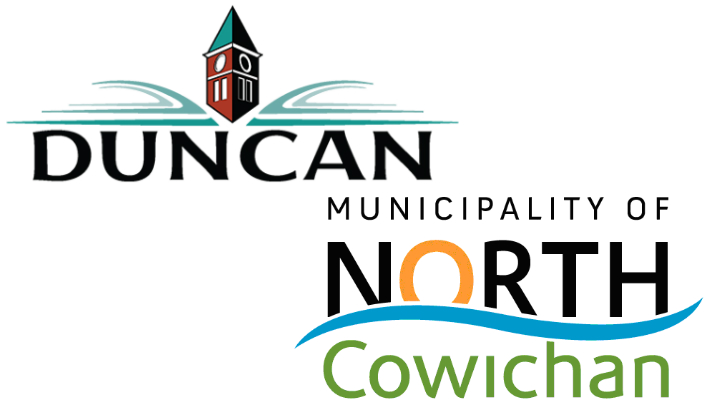 A citizens' assembly is recommending Duncan and the Municipality of North Cowichan amalgamate.
On May 23, the Duncan-North Cowichan Citizens' Assembly released a final report with the amalgamation proposal at a special meeting involving officials from Duncan and North Cowichan.
The assembly, made up of 36 randomly selected local residents, was commissioned by both municipalities. It met from January to April to consider amalgamation. During that time, members held two public meetings, heard from 20 speakers, and got a technical report to look at the financial impact.
The assembly is mindful that their recommendation carries significant implications and that this is a major undertaking," Peter MacLeod, the assembly chairman, said in a statement.
"Nevertheless, the assembly reached a clear consensus and believes that Duncan and North Cowichan will be stronger together."
The assembly cited a number of benefits to amalgamation in its report, including the ability to better manage future growth, afford quality public services and infrastructure and attract outside investment. Other benefits listed are one council and streamlined regulations and bylaws.
However, the assembly believes the cost savings from amalgamation would be negligible. It also believes the area's communities can be preserved and enhanced through a new official community plan, as well as local area plans and harmonizing zoning regulations.
"Residents may be surprised by this conclusion, but according to the findings of the accompanying technical report, the negligible financial impact of amalgamation is itself a consequence of the efficiency with which both municipalities currently provide services, and the extent of co-operation that already exists between them," the report said.
In the 2014 municipal elections, the Duncan and North Cowichan councils included a non-binding opinion question on its ballots to explore the costs and benefits to amalgamating. In North Cowichan, 68 per cent of electors voted in favour of conducting an amalgamation study. The number was lower in Duncan, at 52 per cent.
The amalgamation proposal from the assembly will need approval from the two municipalities, the provincial government and residents through a public referendum.
The two municipalities considered amalgamating in the 1970s but ultimately decided to remain separate. Duncan and North Cowichan originally separated in 1912.
Final Report and Recommendation of the Duncan-North Cowichan Citizen's Assembly
Amalgamation Study Technical Analysis