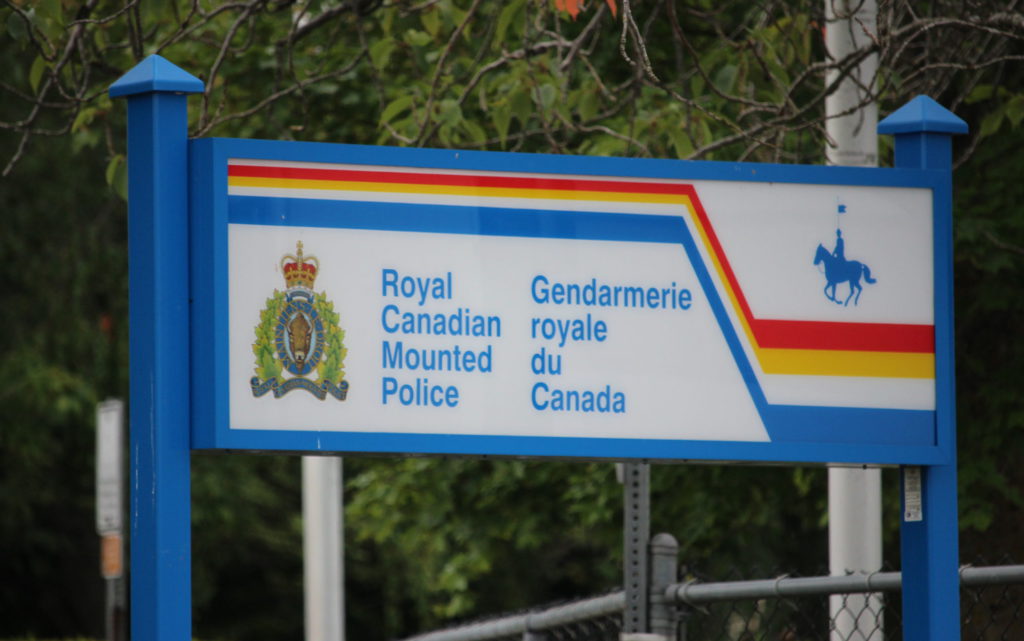 Nicholas Pescod/CHEK News
A 22-year-old woman is facing impaired driving charges after a BMW crashed into a light standard in Nanaimo on Tuesday.
According to the Nanaimo RCMP, officers responded to multiple 911 calls about a heated argument among three adults and "random" pedestrians in the Promenade Drive area, near Port Place Mall, at around 3:30 p.m. on Dec. 1.
Officers were arriving on the scene when an older model BMW associated with the argument drove away and stopped at the intersection of Commercial Street and Terminal Avenue.
Police say a female officer recognized the driver from "previous interactions" and as she was activating her emergency equipment, the vehicle sped off along Terminal Avenue.
A minute later, according to Nanaimo RCMP, the vehicle crashed into a light standard 650 metres away at the intersection of Campbell Street and Terminal Avenue.
Emergency crews responded and the vehicle's three occupants were not injured.
However, police say the driver – a 22-year-old woman from Nanaimo –showed signs of alcohol impairment and was arrested for impaired driving and on an outstanding warrant for prohibited driving.
A male occupant of the vehicle was arrested for public intoxication, while a third person was released without charges, say police.
The 22-year-old female was eventually taken to the Nanaimo RCMP detachment where she provided two breathe samples, which were both over the legal limit.
She was held in custody overnight and was scheduled to appear in Nanaimo provincial court to face her outstanding prohibited driving charge.
The woman, who was not identified by RCMP, is facing charges of driving while over the legal limit and flight from police, which will be forwarded to Crown.
Meanwhile, the BMW was destroyed as a result of the crash and the intersection was closed for several hours while crews repaired the light standard.