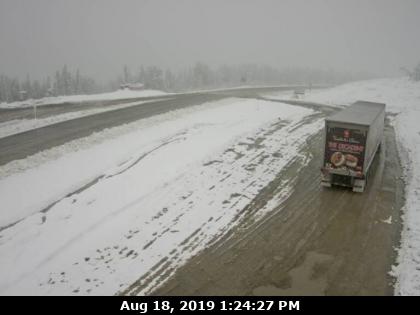 Environment Canada issued snowfall warnings Sunday morning for Fort Nelson and nearby areas with up to 30 centimetres of snow expected.
The cause of the early snowstorm is an unseasonably cold arctic airmass combined with a low on the North Coast.
Further accumulations of snow between 15 to 35 centimetres are expected at higher elevations through the evening, with the forecast expecting snowfall to ease off by Monday morning.
Travel in the area, including on the Alaska Highway, is not recommended. Environment Canada advises that visibility may be reduced, and heavy snow accumulation may cause fallen tree branches.