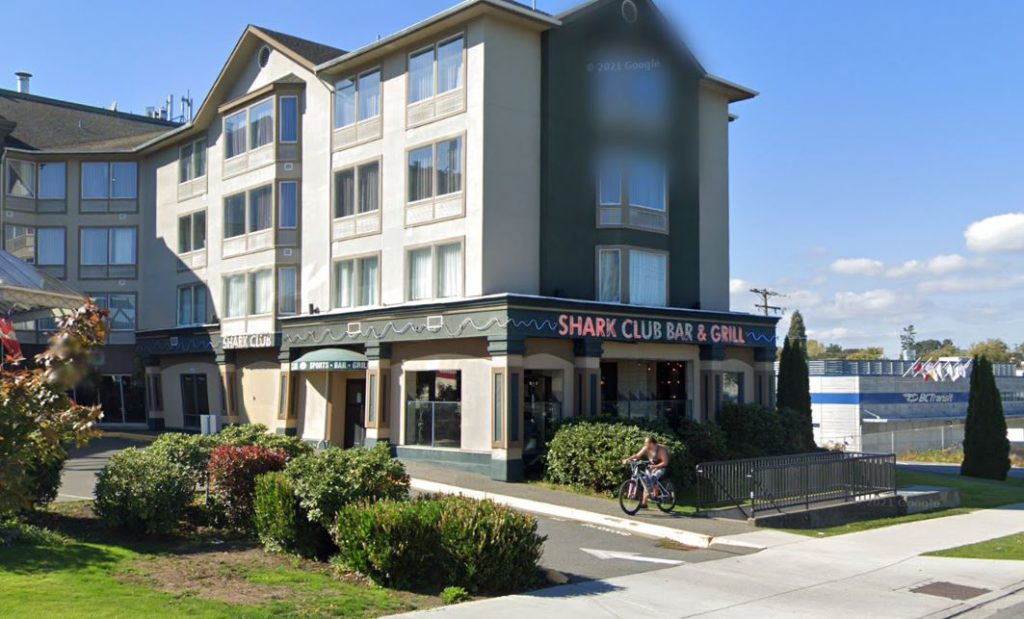 A well-known Victoria sports bar has quietly ceased operations after 19 years in business.
The Shark Club at the Sandman Hotel on Douglas Street posted to Facebook Sunday saying the establishment had permanently closed as of September.
"We thank you for all the memories, laughter, cheers," the business wrote, noting that other locations across Canada including Vancouver and Kamloops remain open.
"We thank our loyal Victoria customers for their support and patronage."
The bar announced it was temporarily closing its doors back on June 16, and seemingly never was able to reopen.
CHEK News has reached out to Shark Club to ask what factors prompted the closure.
The Shark Club Liquor Store, also located on the Sandman property, will remain open, a staff member confirmed Monday.