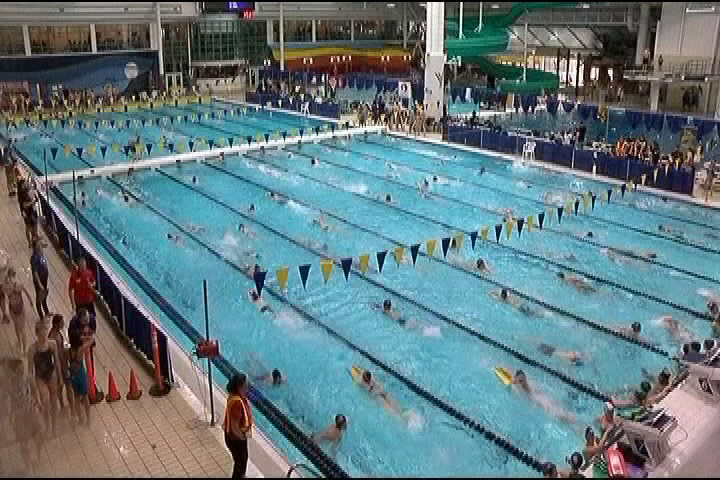 WATCH: Victoria is making a bid to host the 2022 Commonwealth Games and organizers believe it has a good chance of success. Tess van Straaten reports.
The 1994 Commonwealth Games were a pivotal moment for Victoria and business leaders, so politicians and other stakeholders are hoping to do it again.
"It's Canada's turn to host the games and I think we have a very good chance," media mogul and Victoria bid committee chair David Black said at a media conference Wednesday morning announcing the bid. "They'll be huge benefits for us if we win and very little cost."
Victoria's bid for the 2022 games comes after Durban, South Africa, had to give up the games due to money issues.
But those behind Victoria's bid say the Capital Region can do it for less because much of the infrastructure is already in place.
"We have some creative ways to deliver the facilities in a way that are lower cost and lower risk to the future of the commonwealth games," Suzanne Weckend, who competed in the 1994 Games and is part of the bid committee, said.
"We've put together a practical and modest budget compared to recent games but since we're still bidding I don't want to let the specifics out," Black added.
In addition to $80 million for new athletic sites, Victoria's pitch includes $100 million for increased Athlete Village accommodation at UVic which would translate into 2,000 more desperately-needed beds for students after the games.
They're also hoping to build about $80 million worth of low-cost housing downtown that would be used for technical officials during the games.
"We're in desperate need of a lot more housing in this community so all of this will help Victoria a lot," Black said.
There's no question the games could have big benefits for the B.C. capital.
But building venues, updating ageing infrastructure and putting on something of this magnitude isn't cheap and critics say there are better ways to spend our money.
"For me, a two-week party is not a priority," Victoria city councillor Ben Isitt said.
"I think those units of housing need to be treated as the top priority, independent of any discussion of the games bid."
But Black is promising the taxpayer contribution will be quite small and the potential payoff huge.
A decision on which city will host the 2022 Commonwealth Games is expected in early fall.