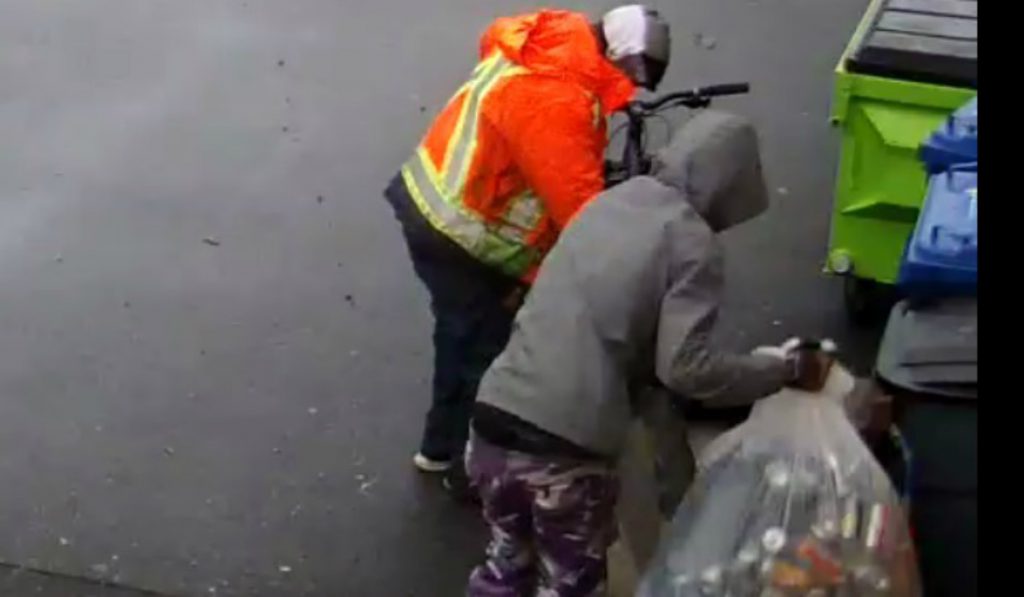 Nanaimo RCMP is asking for help to identify two suspects after a Tim Horton's in Nanaimo was broken into on Christmas Day.
Police say the crime happened between 6:50 a.m. and 7 a.m. at 15 Wallace Street, which was closed Christmas Eve and all of Dec. 25.
The business manager told officers the drive-through window had been pried open, and an undisclosed amount of cash was taken from the tills and a silver safe.
RCMP obtained photos of the suspects from video surveillance, who were seen entering the parking lot.
One of the suspects was pushing a bicycle.
Police say that person was wearing a black jacket with a checkered hoody underneath, blue jeans and black runners with a white stripe.
The suspect later puts on a high visibility vest police say was found inside the business and wears it when leaving the scene.
Nanaimo RCMP says the other suspect is much thinner, wearing a grey hoodie and purple camo pants.
Authorities add it is clear both are making deliberate attempts to hide their faces from video surveillance.
Anyone with information on either suspect is asked to call the Nanaimo RCMP at 250-754-2345.