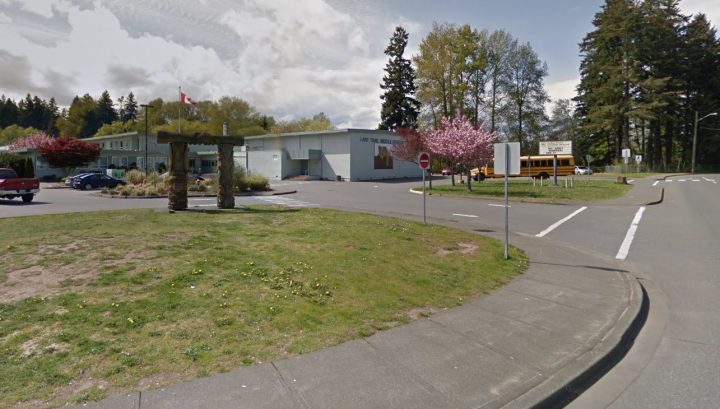 Comox Valley RCMP have identified the source of a threat that caused the closure of Lake Trail Middle School on Friday, Dec. 4.
According to a police report issued on Monday, investigators have found that the threat was directed at a "specific staff member."
Police say that steps have been taken to ensure the staff member's safety moving forward.
Cst. Monika Terragni, Media Relations Officer with Comox Valley RCMP said, "This is an understandably frustrating incident for those in the Lake Trail community; however, we have to take our time and be vigilant during these investigations to ensure everyone's safety."
The Comox Valley RCMP and School District 71 decided to close the school on Dec. 4 "out of an abundance of caution" while the credibility of the threat was assessed and the investigation was executed.
Classes were cancelled on Friday, marking the second time in eight days that the middle school was shut down due to a weapons threat.
Police officers note that Lake Trail Middle School was closed for the day on November 26, 2020, as a result of a similar threat.
The Comox Valley RCMP, School District 71, Youth Probation, and the Ministry of Children and Families are continuing their work together to find a solution that not only aims at keeping the "community safe," but also "will support this young person and his family in the weeks ahead."
RCMP stated that officers worked closely with School District 71 as both situations progressed to ensure the safety of all the staff, students, and residents in the area.
Anyone with information on either incident is being asked to call the Comox Valley RCMP at (250) 338-1321 and refer to file 2020-19650.
If you wish to make an anonymous report, contact Crime Stoppers at 1-800-222-TIPS or online at comoxvalleycrimestoppers.bc.ca.