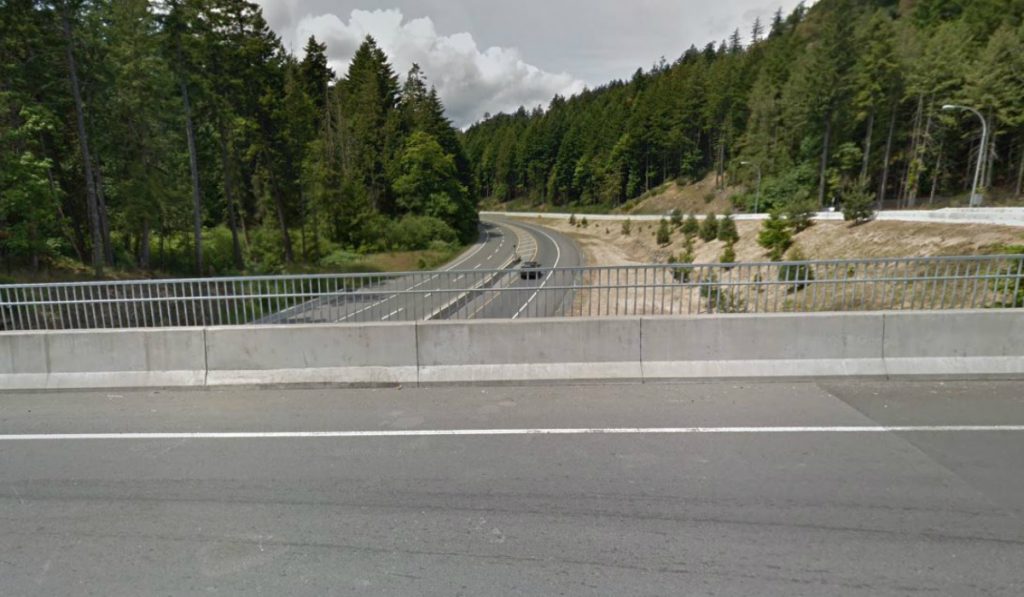 A project to widen Highway 1 to four lanes will begin on Saturdays between the Leigh Road Interchange and West Shore Parkway.
Northbound traffic will be shifted to one of the southbound lanes to let crews work on the northbound shoulder.
The transportation ministry says users of this section of the highway will now see delays between 7 a.m. and 7 p.m. on Saturdays through the spring.
Intermittent delays of up to 20 minutes will continue between 9 a.m. and 2:30 p.m. on weekdays.
There will be single-lane traffic in each direction from 9 a.m. until the close of work each weekday and from 7 a.m. to 7 p.m. on Saturdays.
For rush hours, the ministry says there will be no southbound stoppage until 9 a.m. and no northbound stoppage between 2:30 p.m. and 6 p.m. on weekdays.
When the project is finished, Highway 1 between the Leigh Road interchange and the West Shore Parkway signal will be widened to four lanes and include a median barrier separation.
The province says there will be improved roadside protections.
Drivers are advised to use caution, follow directions by traffic control personnel and obey the construction speed zone limit of 60 kilometres-per-hour.