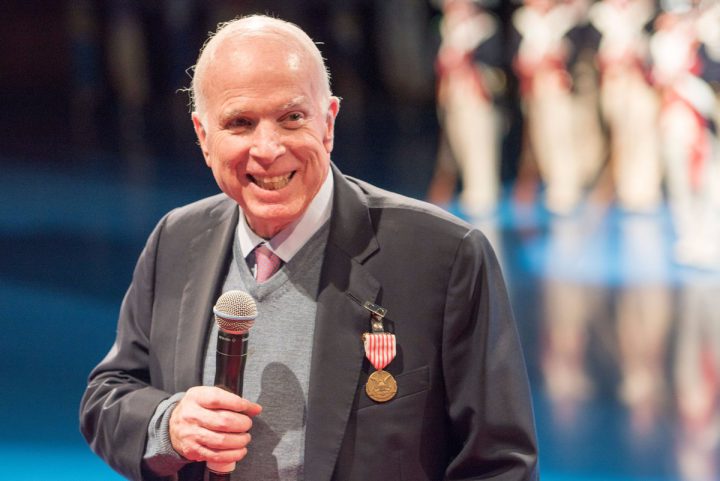 U.S. senator John McCain, a Vietnam veteran and former presidential candidate has died at the age of 81.
A statement from McCain's office says his wife Cindy and their family were with the senator when he passed away on Saturday — four days shy of his 82nd birthday.
"At his death, he had served the United States of America faithfully for sixty years," said the statement.
McCain announced that he was ending treatment for his brain cancer on Friday.
More to come
With files from the CBC and The Canadian Press