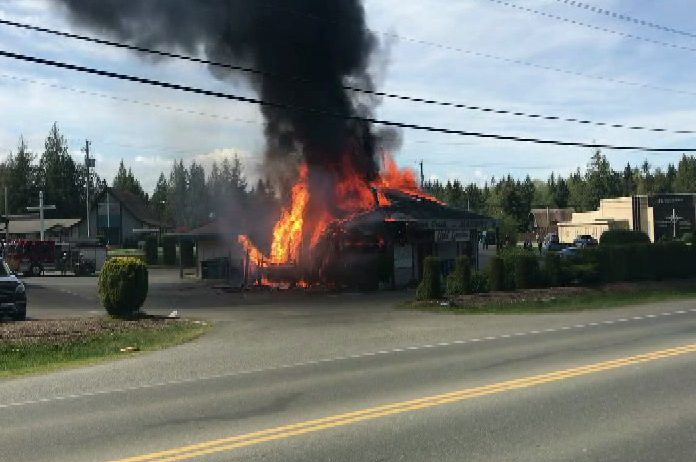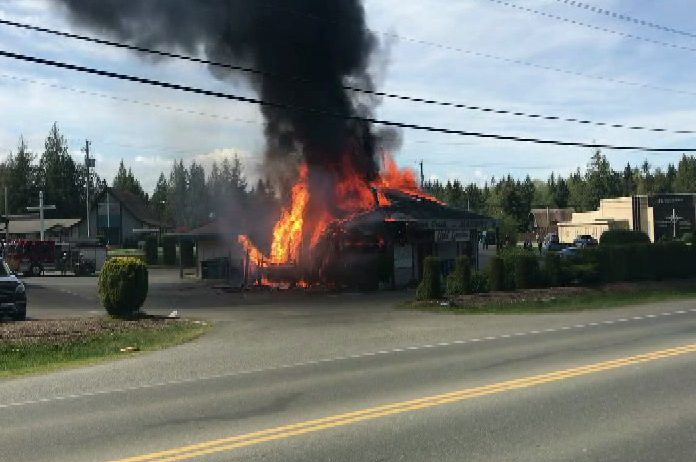 Oceanside RCMP are looking for a person of interest in connection with an explosion and fire that destroyed the French Creek Bakery and Cafe in Parksville in late April.
Witnesses reported seeing a man smoking a cigarette near the rear of the bakery just moments before the fire started.
The building was completely destroyed on April 28th and fire officials believe the fire started on the exterior of the structure.
The four employees inside the building at the time did manage to escape unharmed.
As the investigation continues, the RCMP wants to identify the man seen smoking and speak to him.
He is described as a Caucasian Male, approximately 25-30 years old, 5'10 tall and 180 lbs with short, dark coloured hair.
He was wearing a white shirt and blue jeans.
If you have any information, please call the Oceanside RCMP at 250 248-6111 or Crime Stoppers at 1-800 222 8477.