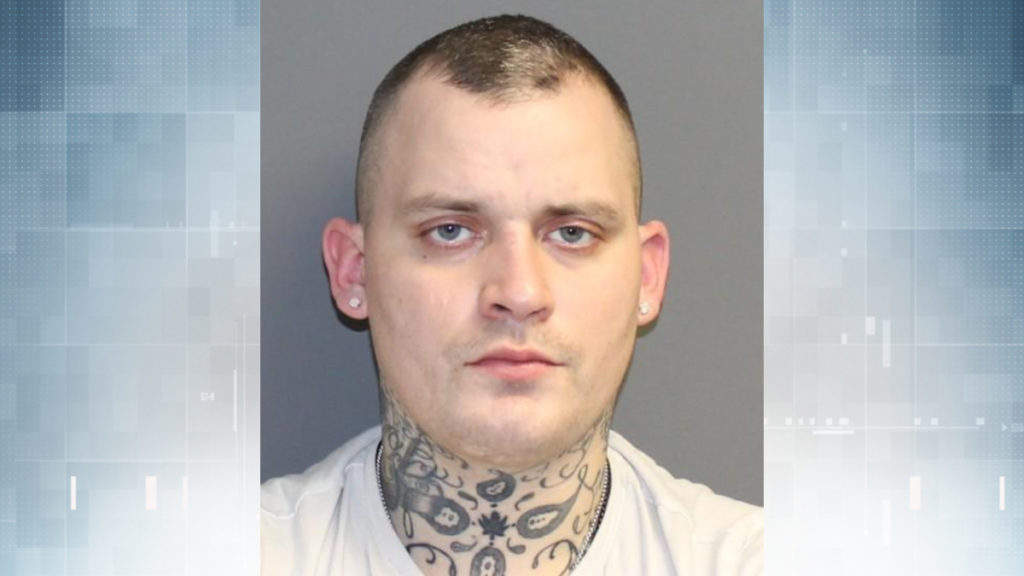 The Nanaimo RCMP currently trying to find a violent offender who is in breach of his probation, 31-year-old Stuart Forrest.
While the warrant for his arrest was issued by the Abbotsford Police Department, Nanaimo RCMP was told that Forrest is believed to be in the Nanaimo area.  Police say he has connections throughout central Vancouver Island.
Police say the 31-year-old is considered violent with a history of possessing weapons, including replica firearms.
Forrest is 5'9″ and 190 pounds with short brown hair and blue eyes. He has numerous tattoos and the picture provided by RCMP is considered recent.
If anyone has information on the whereabouts of Stuart Forrest, you are asked to call the Nanaimo RCMP non-emergency line at 250-754-2345.
If you see the wanted man, do not approach and call 9-11.
READ MORE: Nanaimo RCMP investigating after lug nuts purposefully loosened on two vehicles