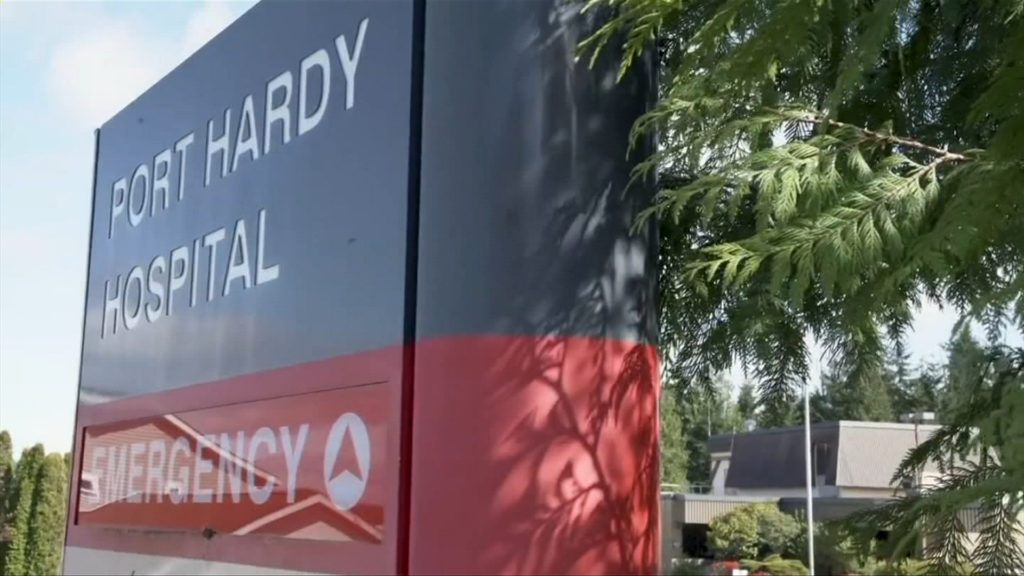 The emergency department at the Port Hardy hospital will be closed overnight until Nov. 3 due to a shortage of nurses.
This closure comes after October when the emergency department was closed 28 times in the month.
READ MORE: Doctor shortage in Port Hardy leads to overnight ER closures 28 times in October
Between Nov. 1 and 3, the emergency department will be closed between 7 p.m. and 7 a.m. All other inpatient services will continue as normal.
Anyone experiencing a medical emergency should call 911 or go to the Port McNeill emergency department if possible.
If someone is unsure if they are experiencing a medical emergency, they can call 811 24/7 to speak with a registered nurse.
"Island Health, working in partnership with the Ministry of Health and other partners, has made significant progress in securing physician coverage for Emergency Department shifts at PHH," Island Health said in a news release. "However, like all regions in BC and across Canada, we continue to be challenged by a shortage of emergency department trained and experienced nurses."
The health authority says it is working to recruit nurses. Despite the success it has had in securing physicians, it says it is predicted the nursing shortage will continue resulting in ongoing service issues.
It's a juggling act that can fall apart when even one doctor or nurse calls in sick and Island Health says it is committed to hiring more than just enough doctors to fill the current gap, but there are many issues.
"Housing is a significant barrier in some of these smaller communities and that is also something we at Island Health are trying to remove as barriers so we're leasing property, we're considering purchasing property," said James Hanson, vice-president of clinical services, central and northern Vancouver Island for Island Health on Oct. 31.
-With files from CHEK's Dean Stoltz