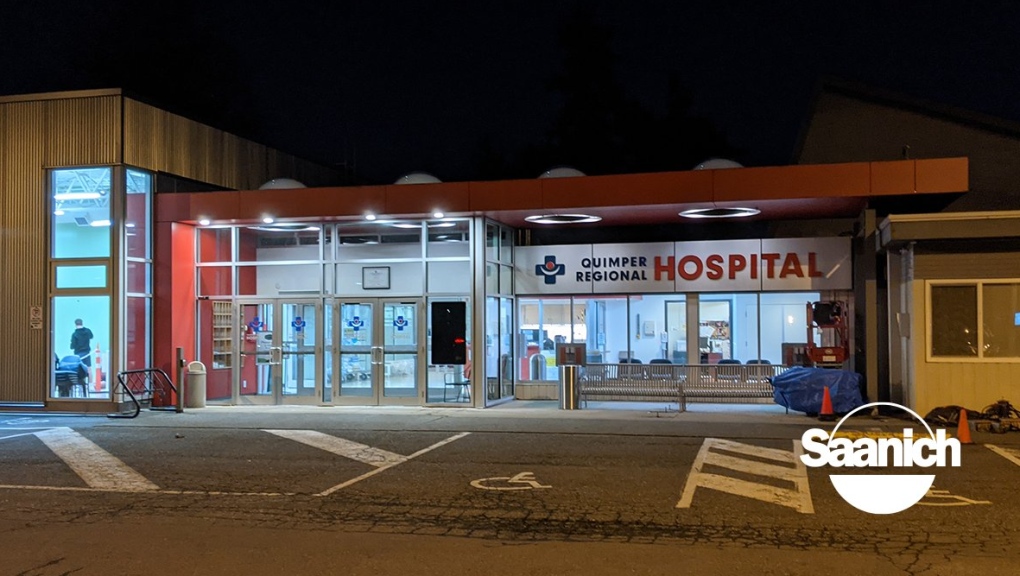 Anyone who was looking to use Saanich's Gordon Head Recreation Centre on Tuesday was out of luck, not because of COVID-19, but due to filming.
A new Netflix series, entitled Maid, shut down the facility for the entire day on Feb. 23, dressing up the centre as Quimper Hospital.
The rec centre is the latest Greater Victoria area to be shut down and converted to a movie set for the 10-episode limited series, which began filming out of Royal Beach in Colwood back in September.
Yesterday's closure at the rec centre included the Gordon Head Lawn Bowling Club facility, main parking lot and gravel parking lot beside the Lawn Bowling Club.
"Saanich's Parks, Recreation and Community Services Department is excited to host the film production which will help offset operating costs during the pandemic. Thank you for your patience and support during this closure," reads a statement on the District of Saanich's website.
Programs at the facility were either cancelled or relocated, while phone calls were diverted to other Saanich rec centres.
The closure lasted the duration of Tuesday, however, the District says that the facility has reopened and returned to its regular operating hours as of Wednesday.
The series is based on the bestselling memoir Maid: Hard Work, Low Pay, and a Mother's Will to Survive by Stephanie Land and the show is described by Netflix as "a beautiful, alive, gritty and inspiring exploration of poverty."
A description on Netflix's website says the show is about "a single mother turns to housekeeping to make ends meet as she battles poverty, homelessness and bureaucracy."
Filming for the series is slated to wrap up in March.