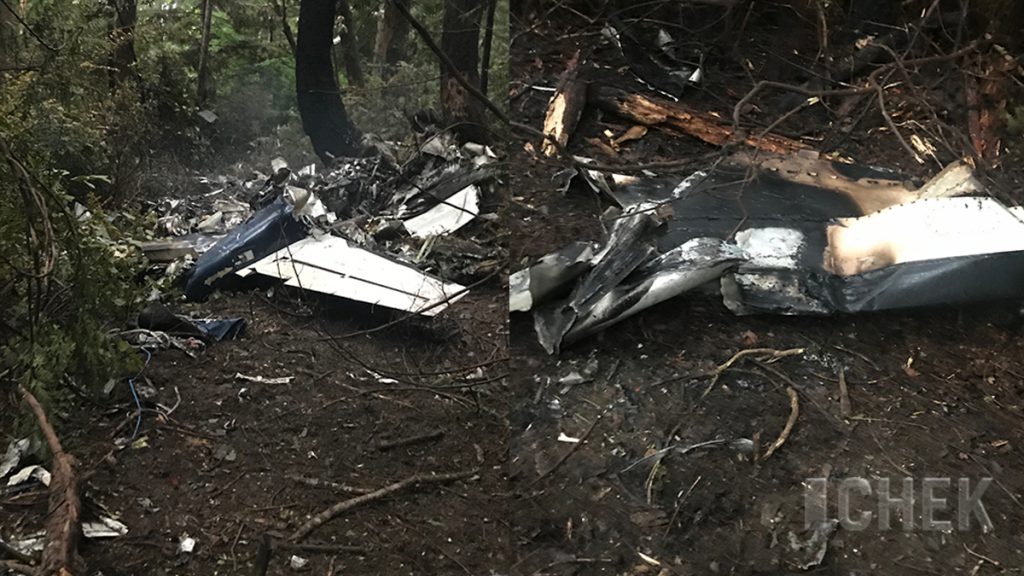 A preliminary report from Nav Canada states three people died in a plane crash on Gabriola Island on Tuesday after the Nanaimo Airport received a report of an "equipment issue" from the aircraft.
Based on a preliminary survey of the crash site on northwest Gabriola Island, the Transportation Safety Board said the piston twin-engine plane was extensively broken up due to high impact forces. The TSB was unable to determine the aircraft registration precisely and said they were working to verify the registration.
The TSB confirmed the flight was a private/pleasure flight and it had departed from the Eastern Sierra Regional Airport (KBIH) in Bishop, California. The plane was headed to Nanaimo.
In a Civil Aviation Daily Occurrences (CADORS) report, published by Transport Canada, three fatalities are listed in the crash. There were no survivors.
According to the report, a Piper Aerostar was approaching Nanaimo using an instrument landing system when an "an equipment issue" was reported. The plane deviated from the approach prior to dropping off of the radar.
Nav Canada is the company that owns and operates Canada's civil air navigation service. CADORS reports are preliminary and are subject to change.
The pilot in the crash has been identified by friends as Alex Bahlsen, 61. Bahlsen was residing in Mill Bay and had decades of experience both flying and instructing. 
The passengers have not been identified.
The TSB is still at the crash site on Gabriola Island where it is gathering data.
With files from Yvette Brend, CBC