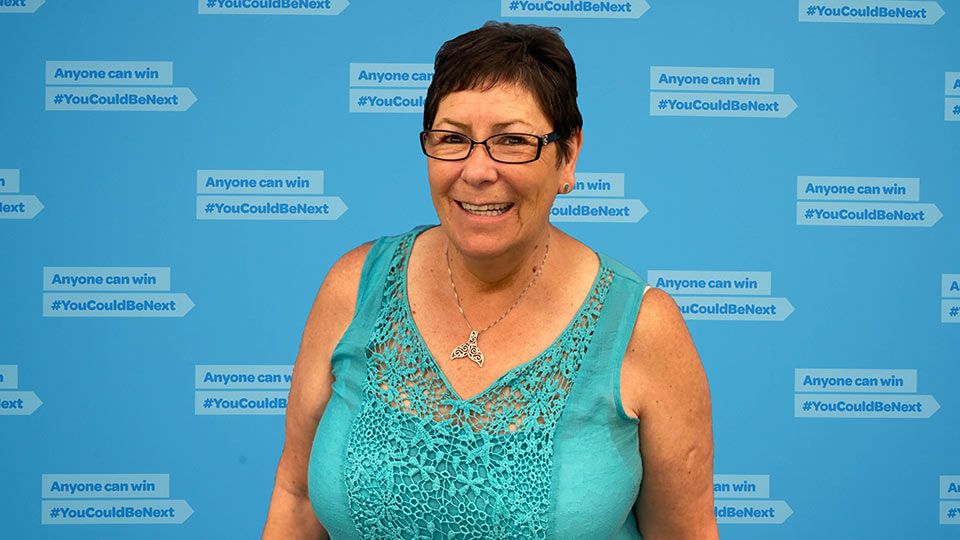 A Nanaimo woman says she knew she would be buying a luxury hairdryer as soon as she got the news she won $500,000 in a Lotto Max draw.
"I'm going to call my hairdresser right away and order one," Debra Allen told the British Columbia Lottery Corporation (BCLC).
Allen purchased her ticket at Super Save Gas on Bowen Road in Nanaimo on July 28. She scanned her ticket during a coffee break at work and her coworkers were the first to learn about her big win.
"They all started jumping up and down," she recalled. "I guess I was in shock because my face was just blank."
Allen said her upcoming purchase of the "Supersonic" hairdryer with her winnings might surprise her family and friends because she has short hair, but she's had her eye on it for a while.
Since travelling isn't possible right now due to the COVID-19 pandemic, Allen said that in addition to the hairdryer, she will invest the win in her upcoming retirement with her spouse. She has also been perusing the RV market since camping on Vancouver Island is one of her favourite pastimes.
"I always dreamed of winning," Allen said. "It is really hard to fathom that it's real."
Allen was one of two ticket-holders in B.C. to match the third set of seven numbers among 13 Maxmillions prizes from the July 28, 2020 Lotto Max draw.
Mary Clark from Maple Ridge also matched 3 5 10 34 36 38 43.