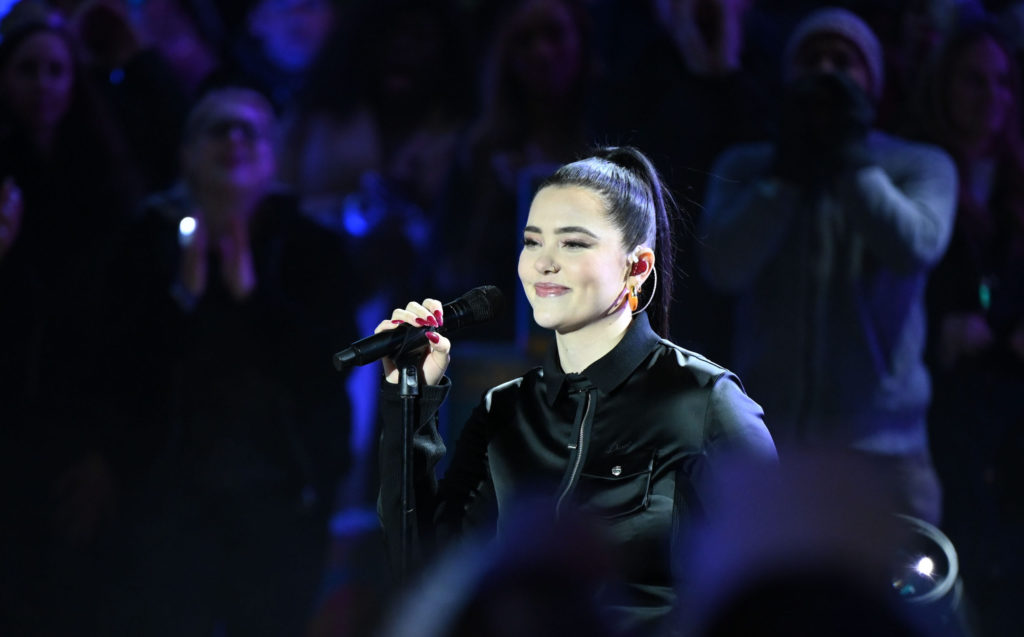 It'll be a New Year's Eve countdown like no other for Vancouver Island singer-songwriter Lauren Spencer Smith, who's ready to ring in 2023 by gracing TV screens across the continent.
Nanaimo-native Spencer Smith, 19, is set to perform her pop song catalogue on Dick Clark's New Year's Rockin' Eve 2023, airing this Saturday, Dec. 31 at 5 p.m. Pacific Time on ABC Network.
Along with other artists like Ciara, Fitz & The Tantrums and Shaggy, she's taking the stage at the Disneyland Resort as Ryan Seacrest hosts the festivities live from Times Square in New York City.
"It's almost time to welcome 2023!!" Spencer Smith wrote in an Instagram post promoting her upcoming appearance.
View this post on Instagram
Gearing up for its 51st year, Rockin' Eve 2022 saw more than 24 million viewers in the midnight quarter-hour, according to organizers in a release.
It'll be another career highlight from Spencer Smith, who, after going viral on platforms like YouTube and TikTok, appeared on the 18th season of American Idol in 2020 before performing live at England's iconic Wembley Stadium earlier this year.
Her self-released single Fingers Crossed, released in 2022, broke numerous charts worldwide, including in the U.S., the U.K. and her home country, where it peaked at number eight on the Canadian Hot 100.
She actually co-wrote the song.
"I think we wrote it in a way that it was so universal because I know people are relating to it like this could be my ex-best friend, this could be my ex-boyfriend, this could be my dad," Spencer Smith told CHEK News at the time, noting she was grateful to all the people on Vancouver Island for their continued support.
View this post on Instagram
View this post on Instagram