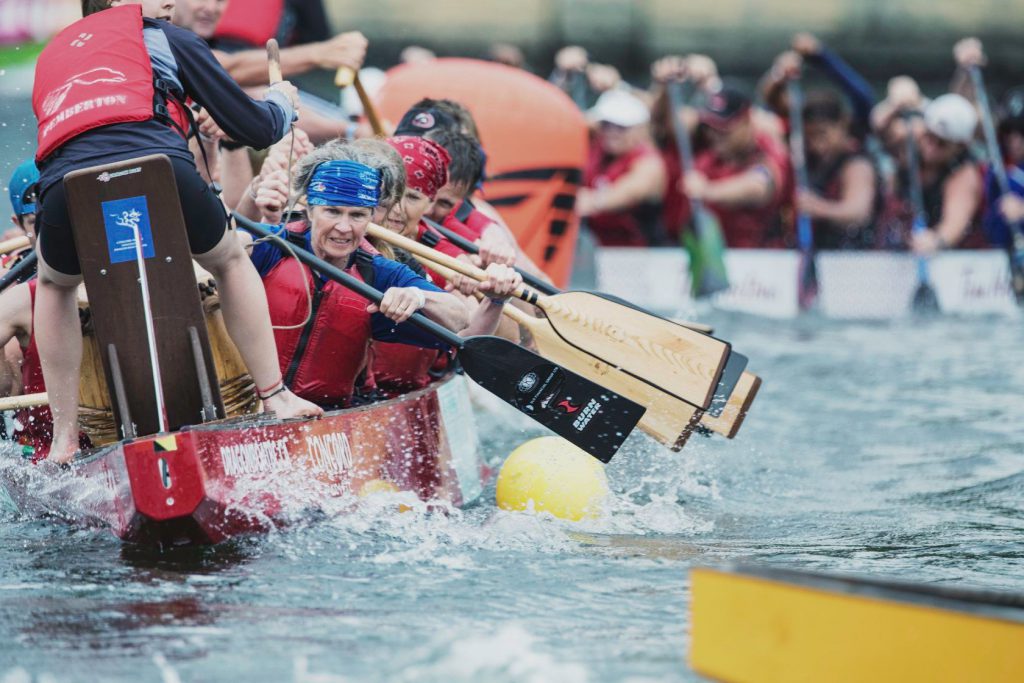 The Nanaimo Dragon Boat Festival is celebrating its 20th anniversary of paddling and raising money for cancer research.
The dragon boat festival, which runs on July 8 and 9, brings hundreds of athletes and thousands of spectators, plus vendors, food trucks and an entire dance festival to Maffeo Sutton Park.
This year's event is birthday-themed to celebrate 20 years of this paddling festival.
"We're looking forward to a weekend of great racing, great entertainment and cultural events, and lots of fun and fellowship," Kyle Chow, senior manager of operations and events at the Fairway Gorge Paddling Club, said in release.
"We expect thousands of people to come to the event, grab some food and possibly a beer, see some racing, enjoy music and dance, and help in the fight against cancer."
The paddling club hosts the event to help raise money for both the Nanaimo Hospital Foundation and BC Cancer Foundation.
On Saturday, the annual breast cancer survivors' dragon boat race challenge will feature seven visiting and local survivor teams.
The race begins at 11:30 a.m. and will end with a carnation ceremony where flowers are placed into the ocean in memory of someone who has been lost to cancer.
"This is a chance for everyone to show solidarity with the thousands of family and friends who've been impacted by cancer," Jennifer Loo, a community and sponsorship specialist at Fairway Gorge Paddling Club, said.
The club says racers and supporters can also donate directly to the fight against cancer on the Nanaimo Dragon Boat Festival's website.
This year the event has a "Make Every Second Count BC Cancer Campaign" where teams can "add speed" by shaving off one second from their total time in special championship heats for every $1,000 raised, with all the proceeds going towards the BC Cancer Foundation.
The dragon boat festival is also being held in conjunction with the 25th InFrinGinG Dance Festival.
The InFrinGinG Dance Festival features music and dance events throughout the weekend, including a return of the popular Playbriola children's playground.
There will also be a number of food trucks and shopping vendors on site.
A full event schedule can be found online.