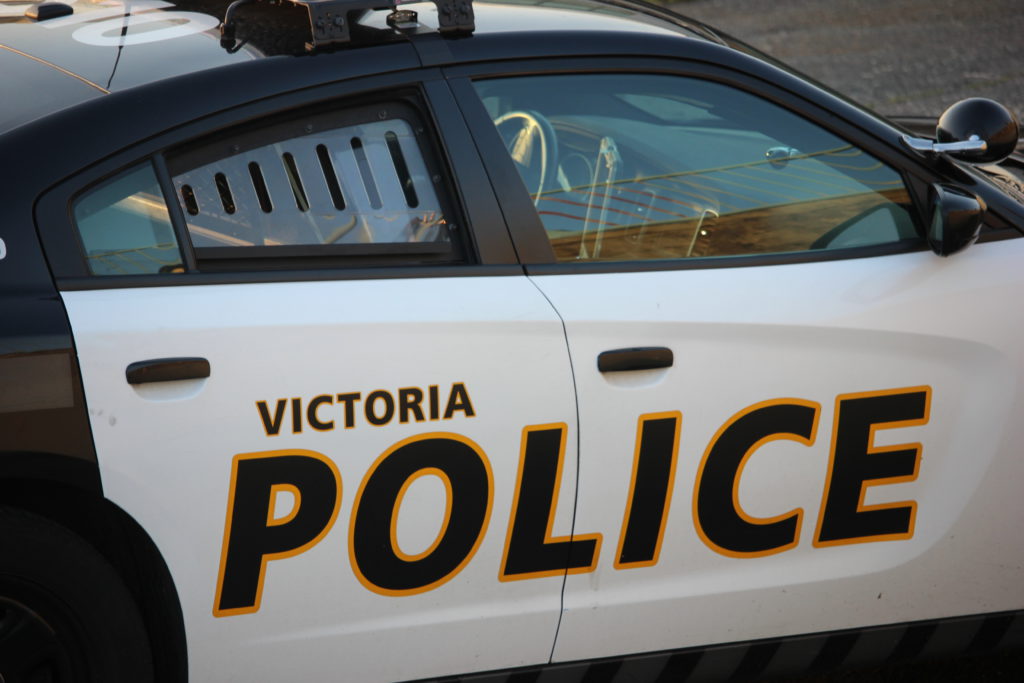 Photo credit: Nicholas Pescod
A man allegedly responsible for a series of assaults in Victoria's downtown core that saw him spray or splash women with a burning chemical liquid has been arrested, VicPD say.
On Nov. 24, police asked for the public's help as they investigated two back-to-back incidents where women had an unknown, hot-feeling liquid splashed on their legs, causing a burning sensation and skin irritation.
At the time, investigators believed the liquid may have been coffee.
Since these initial reports, similar incidents were reported to police, including on Thursday, Dec. 29 when a man sprayed an unknown liquid on a group of women in the 1100-block of Government Street.
Officers responded to the scene, where the victims told them that the liquid had damaged their nylons and, similar to the previous incidents, caused a burning sensation on their skin.
The next day, on Friday, Dec. 30, investigators arrested a suspect in relation to the alleged assaults. He was later released but now faces conditions that he must abide by as well as a future date in court, according to police.
"The investigation is ongoing, and investigators believe that there may be additional victims or witnesses and are looking to speak with anyone who has witnessed or may have experienced a similar encounter but has not yet come forward," added VicPD in a release.
Investigators are asking any witnesses or additional victims who have not yet reached out to police to call VicPD's report desk at 250-995-7654 extension 1.
When speaking with CHEK News in November, VicPD Cst. Terri Healy said it was not yet determined if these incidents were related to a similar incident in October when a mother and baby had hot coffee thrown on them in the 900-block of Yates Street.