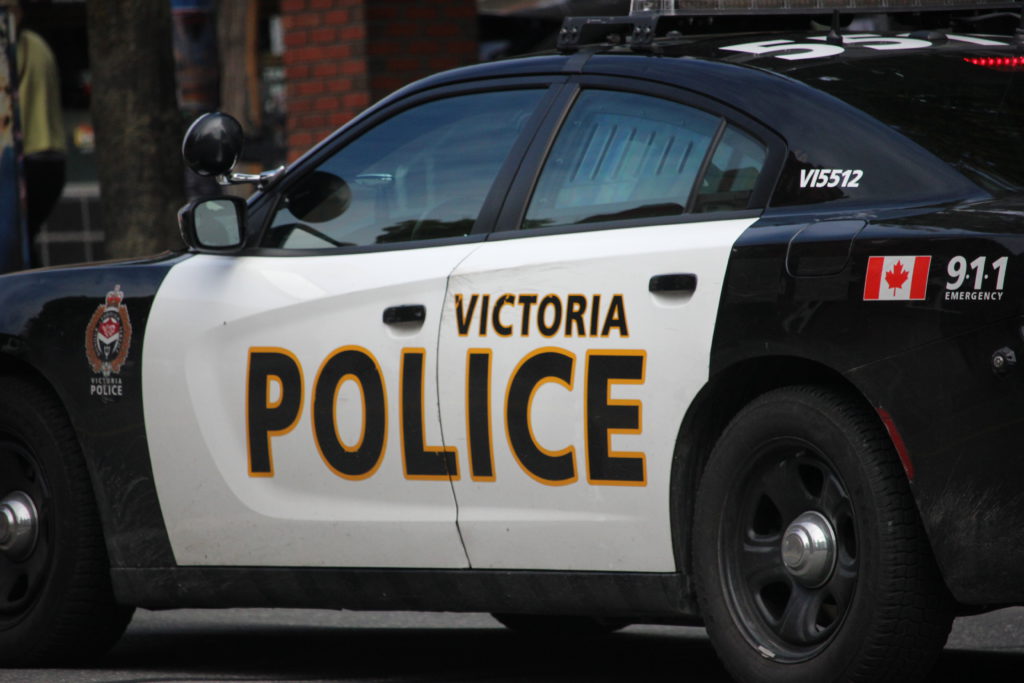 Photo credit: Nicholas Pescod/CHEK News
A man allegedly assaulted a spectator in the street before injuring an arresting police officer during Saturday's Peninsula CO-OP Santa Claus Parade in downtown Victoria, according to VicPD.
The 40th annual event kicked off around 5 p.m. with police on scene "to ensure the event stayed safe and family-friendly," VicPD said, noting a group of officers also participated by walking in the parade.
At an undisclosed time, a spectator approached this group of officers saying a man had assaulted a person in the crowd and was trying to instigate more fights.
"Officers approached the man and escorted him away from the parade route in an effort to effect a safe arrest in a safe location away from bystanders and children in the area," VicPD said in a release.
When police officers tried to arrest him, he allegedly began to fight them. He was taken into custody several minutes later and transported to VicPD cells, where he remained as of Saturday night, police said.
"A VicPD officer sustained a non-life-threatening injury during the arrest. The man was not injured. The parade spectator did not require medical attention," police added.
VicPD Chief Del Manak, who walked in the parade, took to Twitter on Saturday to thank those who flagged him down and pointed out the suspect. Manak said he was "glad the victim wasn't seriously hurt."
Anyone who witnessed, has information or has video footage of the incident, or has video of the man's arrest and has yet to speak with police is asked to call VicPD's report desk at 250-995-7654 ext. 1.
WATCH: Peninsula CO-OP Santa Claus Parade: Replay it here
Thanks to the citizens who flagged me down as I was walking to the start of the parade and pointed out the suspect. He would have continued to cause a disturbance & assault others if @vicpdcanada didn't arrest him immediately. Glad the victim wasn't seriously hurt. https://t.co/giyiU57wSR

— Del Manak (@ChiefManak) November 27, 2022