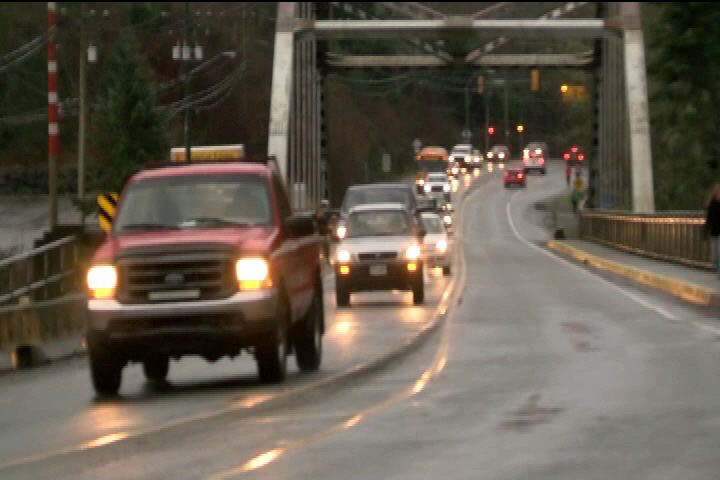 Along Sooke Road, there have been hundreds of crashes. With its sharp turns, lack of lighting and narrow lanes.
"It's one of the most unsafe roads in the region, I mean on the island," said Langford Mayor Stew Young.
Thousands of cars go between Langford and Sooke daily and statistics by ICBC show that between Veterans Memorial Parkway, Colwood and Sooke River Road. There have been 1,275 crashes. Those statistics are only between the years of 2006 up to 2015.
The most recent fatal collision was on Dec. 29 near Sooke and Parkland which killed Sooke resident Drew Ripley and this morning another accident. Fortunately, nobody was injured but with the road only having one lane in each direction, it created a back up of traffic. Blocking commuters until the road was cleared. its a problem that happens each time there is an incident.
"They need to make sure that it is two lanes each way as much as you can or at least put that as a priority so that the community is never cut off," said Young.
The needed safety upgrades for Sooke Road has been a key topic of discussion that Young says has been going on for years.
"It's been going on as long as I've been mayor, I'm not saying anything that residents haven't been saying for the last 25 years and when the population grows by 20% and there haven't been any improvements on the highway you're going backward," said Young.
The Ministry of Transportation and Infrastructure said in a statement:
Highway 14 is an essential corridor and we want to make it as safe as possible – not just for people in cars, but for people who take transit and people who bike and walk."
A study was commisioned to look at safety upgrades and ways to promote greater transit use and cycling. The ministry said the initial findings did identify "everal safety and transit improvements that could be implemented over the next year or two, in addition to the work already underway."
Due to the increasing population of Langford and Sooke, the Ministry added:
" We're expanding the study beyond Langford and Sooke to go all the way to Port Renfrew, and to include consultation with stakeholders to get their ideas for long-term improvements."
But Young says enough with the studies, its time to get the work done now.
"We don't need to do another study I don't believe in waiting another year or two for studies I think its a waste of time. They don't need to pay another 2 million dollars to a transportation committee to tell us to fix the road. That's just a waste of money put that 2 million into the road and actually fixing it up," said Young.