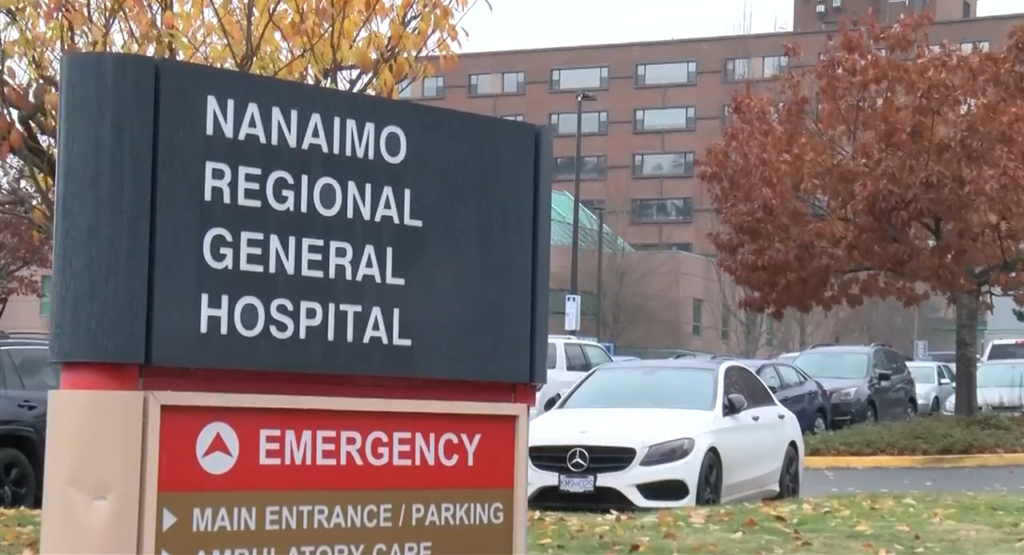 Island Health is reporting one additional case of COVID-19 linked to an outbreak in the High-Intensity Rehab Unit at Nanaimo Regional General Hospital (NRGH).
The additional case, in a patient, was identified through testing of all patients on the unit.
All other test results in patients were negative, according to a release from Island Health on Friday.
As far as staff goes, testing on those who work in the unit is still ongoing and Island Health says all results received to date have been negative.
No patients from the unit will be transferred to long-term care or assisted living, adds Island Health.
This marks the fourth patient that has tested positive for COVID-19 amid the outbreak at Nanaimo Regional General Hospital.
The first patient tested positive for the coronavirus on April 12 after experiencing COVID-19 symptoms. Follow-up testing in the High-Intensity Rehab unit found two additional patient cases.
Island Health said it immediately implemented enhanced cleaning and contact tracing protocols after the first case was detected "to protect the health of all patients, staff, medical staff and students."
The outbreak remains limited to the High-Intensity Rehab Unit and no other areas of the hospital are currently affected.
"The hospital is still a safe place and people should not avoid seeking emergency care if they require it. All outpatient services and scheduled procedures will continue as normal," reads a statement from Island Health.
Communication with patients, families and staff is ongoing.