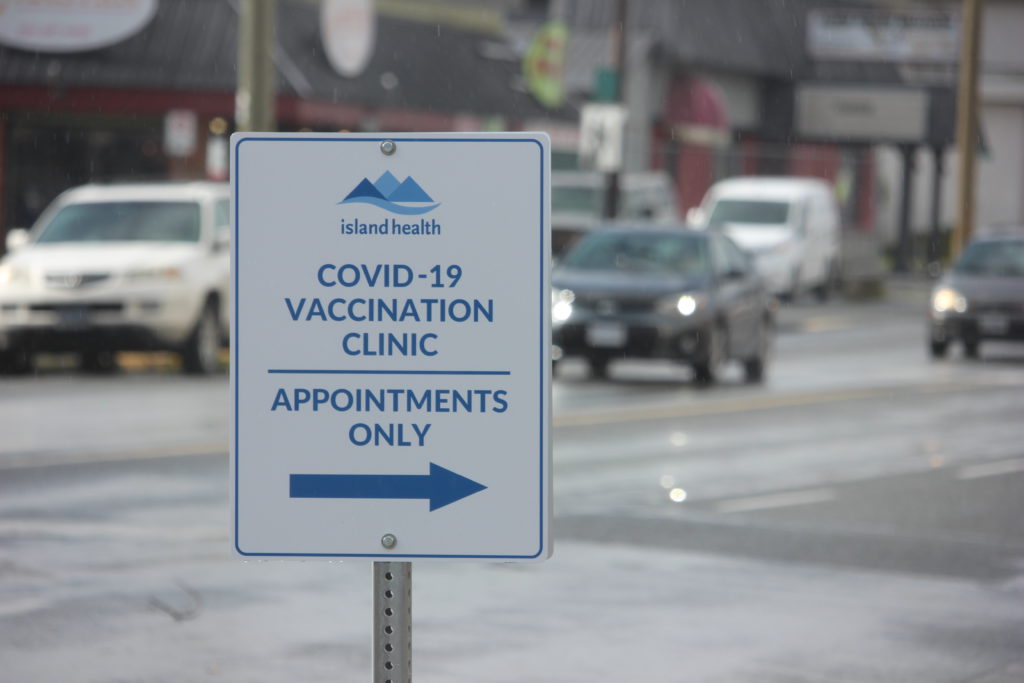 Nearly 2,400 eligible individuals managed to book a vaccine appointment with Island Health yesterday.
Island Health, and other health authorities across the province, started scheduling appointments over the phone for seniors 90 or older and Indigenous people who are 65 and older on March 8.
According to data released by the province, Island Health managed to book 2,395 appointments during the first day, the third most of any health authority in B.C.
A total of 14,949 appointments were booked across all health authorities on Monday.
Fraser Health led the way with 8,722 appointments booked, followed by Interior Health, which managed to schedule 2,456 appointments.
Northern Health booked 1,008 appointments while Vancouver Coastal Health managed to schedule just 369 appointments.
Provincial call centres received 1.7 million calls in the first two-and-a-half hours they were open, prompting health officials to remind people to only call in if they are eligible to get an appointment.
"If you're not eligible to call in this week, please don't call in," said Adrian Dix, minister of health, during a media event Monday.
A  spokesperson for the health authority told CHEK News yesterday that there is plenty of time for eligible individuals to get an appointment, even if they don't get through to the call centre in the first few days.
"You will not miss your chance. There is enough vaccine," the spokesperson said.
Individuals can book a vaccine appointment for themselves, their spouse and family members. The province is also allowing friends to call and book an appointment for someone else.
However, Island Health's phone lines are currently capped at 100 people, meaning if there are more than a hundred people in the queue, you will have to call back at a later time.
"If they're full, you won't get [through]," the spokesperson said.
Island Health is planning to administer the first doses of vaccine to 44,000 people — seniors over 80 and Indigenous people over 65 — by mid-April.
The number to call to book an appointment with Island Health is 1-833-348-4787.
RELATED: Island Health reminds eligible seniors they have seven days to book vaccine appointment
At the close of call centres today their were 14,949 #COVID19 vaccines booked.
VIHA – 2,395
FHA – 8,722
IHA – 2,456
VCHA – 369
NHA – 1,007

— Adrian Dix (@adriandix) March 9, 2021