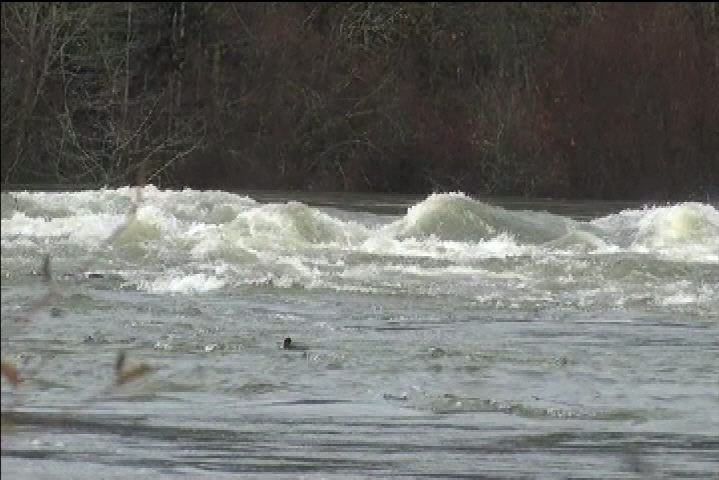 The province's River Forecast Centre has ended the high streamflow advisory for the Somass River following a drop in water levels.
The advisory has also ended for the Sproat River, Ash River and tributaries.
According to the B.C. River Forecast Centre, the water levels of the Somass River and tributaries are dropping slowly and are below the levels of concern. The Somass River is estimated to be flowing at about 520 m3/s, which the centre said is a flow below the two-year return period flow.
Environment Canada is forecasting 30 millimetres of precipitation in the area for Nov. 29. With cooler temperatures, part of this precipitation is expected to fall as snow at higher elevations. The River Forecast Centre said current hydrologic modelling indicates that the flow in the Somass River is expected to remain stable or drop slowly throughout the week, with the possibility of small rises.
On Sunday, homes were evacuated on the Tseshaht First Nation as the water levels rose and the Somass River flooded its banks. Residents were allowed to return on Monday. Several homes on Sproat Lake also dealt with flooding.
READ MORE: Sproat Lake homes flooded by torrential rains
The Cowichan River's high streamflow advisory ended on Nov. 28. A high streamflow advisory is issued when river levels are rising or expected to rise rapidly, but no major flooding is expected. However, minor flooding in low-lying areas is possible.