Regina Hampson has always been stunningly beautiful and her efforts on Saturday can only be described as heroic.
The 33-year-old Nanaimo mother was shot in the face after trying to intervene in a friend's mental health crisis.
"It's a very emotional time. She's been going through a tremendous amount of pain the last couple of days," said her boyfriend, Jason Culley.
It happened at around 6 a.m. at a home on Groveland Drive when Hampson's roommate became extremely depressed and grabbed a loaded 12 gauge shotgun with the intention of killing themself.
"There was a loaded gun involved and she went to remove that gun from him and in that, not altercation, but in that process, the gun had gone off," said Hampson's friend, Michael Mercer.
The blast struck Hampson primarily in the face and hand, causing serious damage to her right eye and thumb and leaving her face disfigured.
"It was incredibly selfless and heroic that she gave no regard for her safety. Her friend was in danger and she intervened," said another friend, Jo-Lynne Wikkerink.
Following a massive response from emergency crews, Hampson was transported to a hospital in Vancouver, where she's undergone multiple surgeries in an attempt to save her right eye and her thumb.
"She put herself in an extremely dangerous situation. There's no right or wrong answer. She went with her gut instinct and tragically she was injured," said Const. Gary O'Brien, media spokesperson with the Nanaimo RCMP.
A GoFundMe has now been started for Hampson and her three children, with more than $38,000 already raised.
"They really want to re-iterate that if there was less of a stigma, that this may not have occurred and 20 per cent of the GoFundMe proceeds will be going back into this community to help with mental health issues," said Wikkerink, who created the fundraiser.
Meanwhile, the man who attempted self-harm with the loaded gun has been arrested, according to police.
Remarkably, Hampson has told friends she forgives him entirely and wants only to "see" him get him the help that he needs.
To donate to the fundraiser, click here.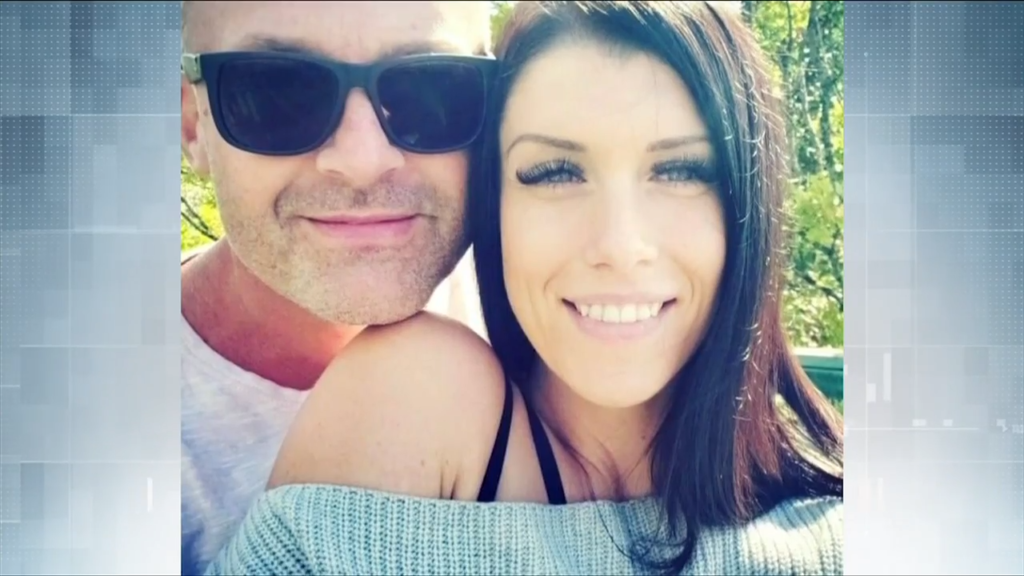 Nanaimo mother Regina Hampson, right, was shot in the face after intervening in a mental health crisis on Saturday.