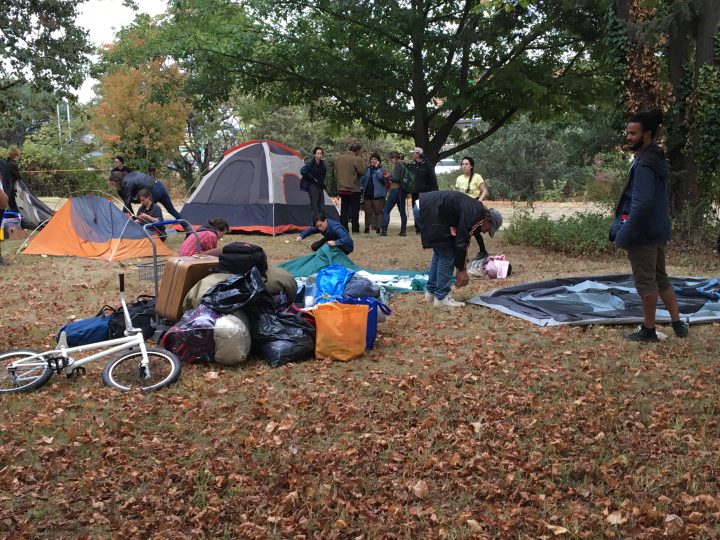 Dozens of campers who'd been living in a tent city in Regina Park pitched their tents at a new site in Saanich on Friday evening.
Just 24-hours after they were evicted form the former campsite, they'll be spending the night on a patch of green space at Ravine Way and Carey Road, north of the Uptown Shopping Centre.
"I think we will continue as we were before," said camp organizer Chrissy Brett.
"We're more aware of the fire requirements and what they'd like to see from people."
Earlier, roughly 100 campers and supporters rallied in Rudd Park in Saanich before heading out on a protest march that led them to the new site.
Traffic was tied up as Saanich Police closed off streets to allow the march to make its way from Rudd Park, down Boleskine, onto Saanich Road and onto Blanshard.