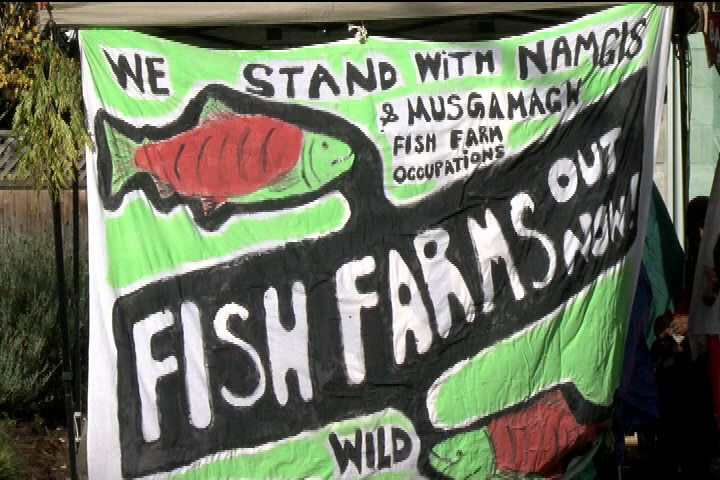 A group of First Nations is calling on Premier John Horgan to meet with them about fish farms on their territories.
The coalition is made up a five First Nations from Campbell River, Alert Bay, Gilford Island and Kincome Inlet.
The group is calling on Horgan for a follow-up meeting after a discussion October 10 in Alert Bay.
The coalition said they provided a unified message to the premier to eliminate fish farms from their territories.
The group says a scheduled meeting is more urgent after a recent video showed effluent spewing from a farmed salmon processing plant on Vancouver Island.
READ MORE: Questions raised about farmed salmon processing plant effluent near Campbell River
Testing of the bloody effluent shows it contains a contagious fish virus.