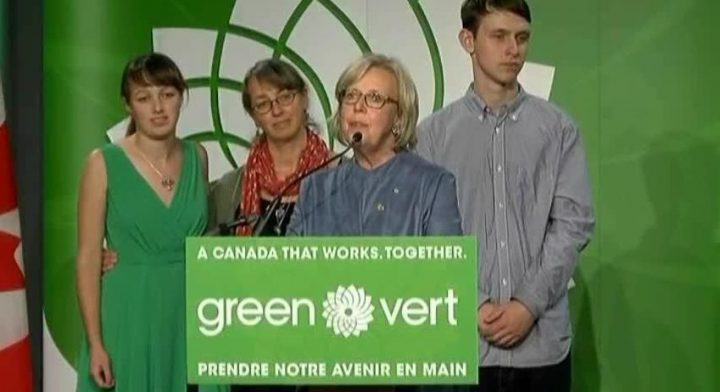 The federal Green Party is denying allegations against their leader Elizabeth May of bullying, following scathing accusations that surfaced in the Toronto Star.
The Toronto Star says that "Three former Green Party staffers are accusing longtime leader Elizabeth May of workplace bullying, alleging she has created a toxic work environment with conduct that includes yelling at employees and putting them down in front of their colleagues."
Accusers include the party's former interim executive director, former director of finance and an ex-staffer. The article says the party and the leader "flatly" deny the allegations.
A statement was released by the federal Green Party Saturday saying the claims are from disgruntled former staff members, warning that their credibility should be "Viewed in that context."
"Sour grapes are unfortunately common with staff who were not retained for performance reasons," says the release.
The party also says that May is a forthright leader who expresses herself clearly and with passion, and is being held to a different standard than her male counterparts.
"A man with these qualities is admired for his leadership. A woman is portrayed as overbearing and bullying. These outdated gender stereotypes have no place in 21st century Canada." the release adds.
John Chenery, the party's communications director, says the claims are weak and that no internal investigation will be launched.
"We are a responsible organization and we constantly monitor our human resources practices. If complaints were made they would be taken seriously," Chenery said. "That option [to file a complaint] was open to them and the fact they didn't take it… I don't know why they chose the course they did, to come to the media after two, three, sometimes 10 years in one case."
Chenery says May is greatly admired in her constituency and parliamentary offices, and by many who work with her. He affirmed that the party believes gender is a factor in the complaints.
"I think it's a flimsy story… I think we [should] move on, Elizabeth is a fine parliamentarian, a fine leader and a fine person." he said.