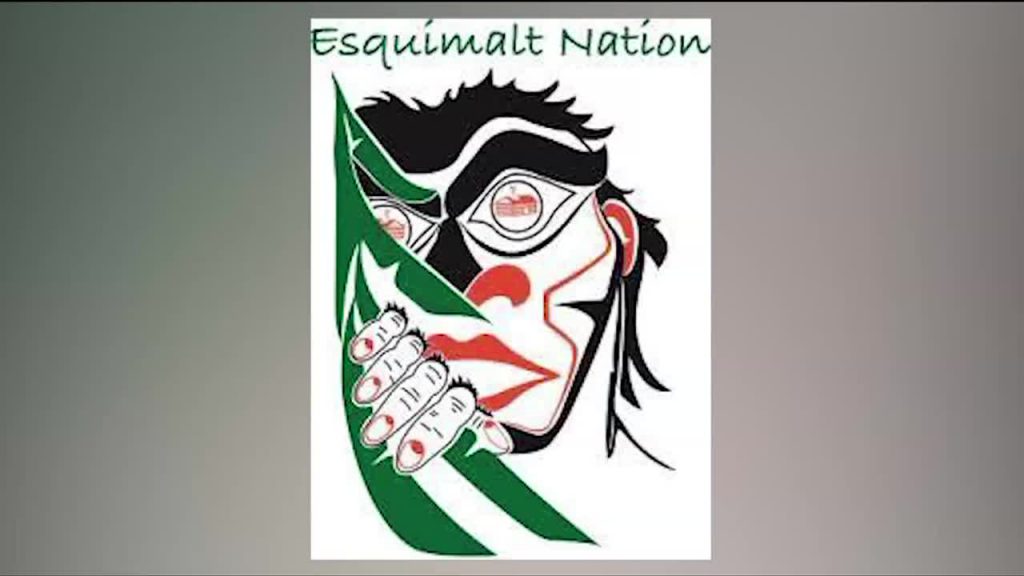 WATCH: People are mourning the loss of hereditary Chief Andrew Thomas. The leader of the Esquimalt nation died suddenly Saturday and is being remembered as a champion of indigenous rights and a devoted husband father. Luisa Alvarez reports. 
*Out of respect for cultural protocol, we are not using any images of him until he is memorialized.*
Known as a champion for Indigenous rights, Esquimalt First Nation's hereditary Chief of 47 years, Andy Thomas, will be dearly missed by all who knew him.
Esquimalt Mayor Barb Desjardins says its a great loss not just for his community but for the entire region.
"The space that Andy had will be held in our heart but it's not an easy space to fill," said Desjardins.
Victoria city councillor Marianne Alto remembers Chief Thomas for his complex personality.
"He was stern but he was also really funny and I think you'd describe him as being serious but also finding absolute joy in almost everyone," said Alto.
Chief Thomas passed away unexpectedly Saturday morning in his home and since condolences have been pouring in through social media. Many remembering him for his sense of humour and his unwavering commitment to his people.
"He cared so much about his nation and his family and we should all take away that level of caring and continue the commitment to our family and our communities, those were his passions," said Desjardins.
He continues to be fondly remembered and described as a complicated, humble, man.
"He demanded absolute truth and absolute commitment but at the same time if he saw you making the effort to be that he really opened his arms and welcomed you in," said Alto.
Thomas worked alongside  Esquimalt Mayor Barbra Desjardins through Harbour Authority she says he was more than a friend, he was a mentor.
"Thomas was always very open to allowing me to ask him questions about his nation, first nations, allowing me to understand what the concerns around reconciliation were," said Desjardins.
And when it came to the subject of reconciliation Alto says it was important to his that people recognize that reconciliation is only necessary because of what was done by nonindigenous people.
" He was always willing to be a guide and always willing to embrace the future but never letting us forget how we got here and what happened to make reconciliation necessary. That's why I describe him as a really challenging and complicated person. An amazing person, but not easy and that's good," said Alto.
In a statement released by the Esquimalt First Nation, they described the chief as: " a devoted husband, father, grandfather, great-grandfather, brother, uncle, friend, partner, teacher and colleague."
They go on to say  "he embraced these responsibilities with pride and honour. His wisdom, courage, and love will continue to inspire all who knew him."
There will be two public events to honour Chief Andy Thomas.
The first will be on April 11 at 7 p.m. There will be prayers in the Esquimalt Nation Big House for close friends and Esquimalt Nation community. Then on April 12 at 9 a.m., a funeral survice will be held at the Big House, followed by a luncheon.
The Big House is next to the Esquimalt Nation Band office at 1189 Kosapsum Crescent. To get there, take Thomas Road off of Admirals and turn right at the bottom onto Kosapsum Crescent.
Family is still requesting that no images of Chief Andy be shared prior to his funeral. No photos/video or taping is permitted in the Big House. Parking may be a challenge so people are encouraged to car pool or park and walk/take a cab.