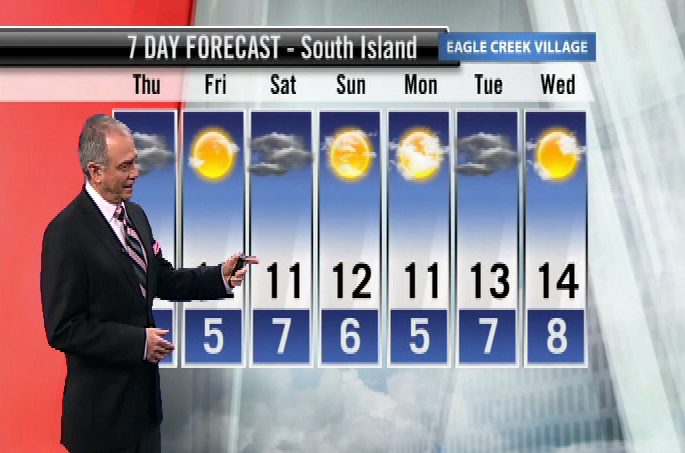 West wind will be strong tonight behind the front that moved in last night but things are improving in the next couple days.
Look for a few showers or thunder showers with lows of 6. Wed will have some low cloud to start but sunshine will break through by late morning.
Highs tomorrow will still be off the normal mark at 12.
Friday some ridging will build in with a full day of sunshine and slightly milder temps.