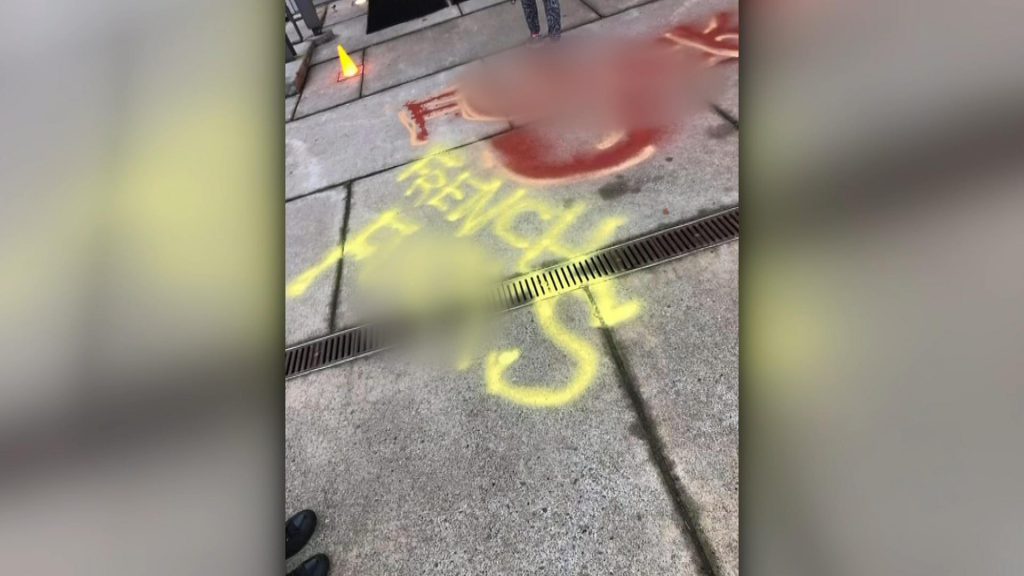 École Au coeur de l'île in Comox was hit by vandals Thursday morning who tagged part of the school property with anti-French graffiti.
The expletive-laden graffiti was seen by staff, students and parents Thursday morning, the school confirmed.
Photos posted on Facebook show the messages sprayed on the ground and the doors.
École Au coeur de l'île is a kindergarten to Grade 12 school.