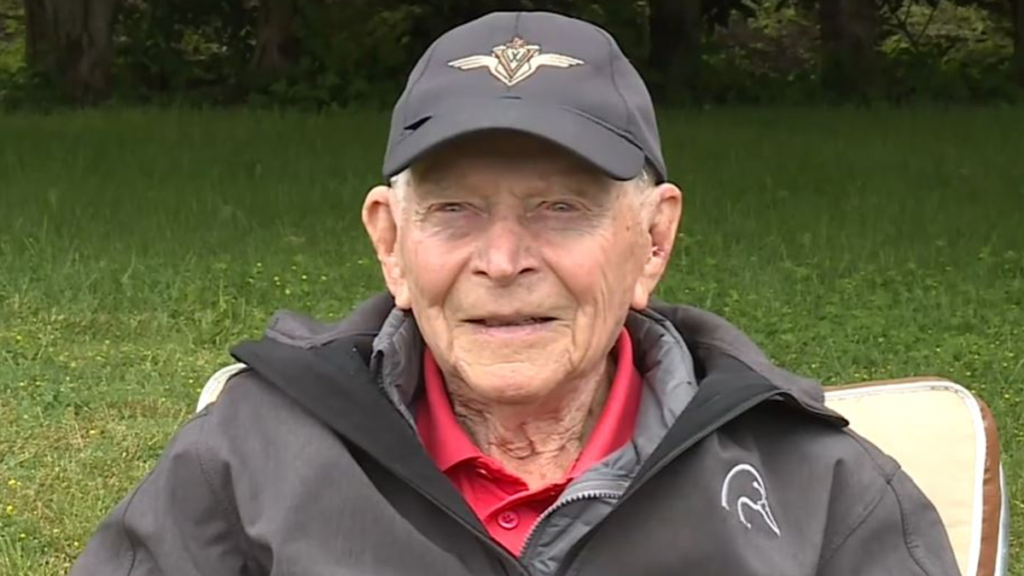 Highly decorated Canadian Second World War flying ace and Vancouver Island resident Stocky Edwards has died.
He passed away on Saturday, CHEK News has learned. He was 100.
Born James Francis Edwards on June 5, 1921, he grew up in Battleford, Sask., where he played hockey and was once offered a chance to try out for the Chicago Black Hawks. Following the outbreak of the Second World War, he joined the Royal Canadian Air Force in 1940.
During the Second World War, Edwards flew a total of 373 combat missions and had 19 confirmed aerial victories, becoming Canada's highest-scoring ace in the Western Desert campaign — the main theatre of the North African campaign. His efforts earned him the Distinguished Flying Medal and Distinguished Flying Cross. He also picked up his nickname "Stocky" during the war.
READ: Canadian World War II "Ace" Stocky Edwards turns 100
Edwards remained with the RCAF after the war and following his retirement, he received numerous honours, awards and accolades. He was named to the Order of Canada in 2004, received the Queen Elizabeth II Diamond Jubilee Medal in 2012 and was inducted into the Canadian Aviation Hall of Fame one year later.
In an interview with CHEK News last year, Edwards was modest to the core — a characteristic that he had throughout his life — about his success as a fighter pilot.
"I was just born that way," he told CHEK's Dean Stoltz in an interview outside of his Comox Valley home last year. "All I wanted to do was go out and do a job for somebody."
With files from Dean Stoltz
Sad news from #Comox this morning. 100 yr-old flying "ace" Stocky Edwards passed away Saturday. Born James Francis Edwards on June 5, 1921 he picked up the nickname "Stocky" during WWII. He flew a total of 373 combat missions and with 19 confirmed aerial victories. @CHEK_News pic.twitter.com/e0pVp1E2m0

— Dean Stoltz (@deanstoltzchek) May 15, 2022