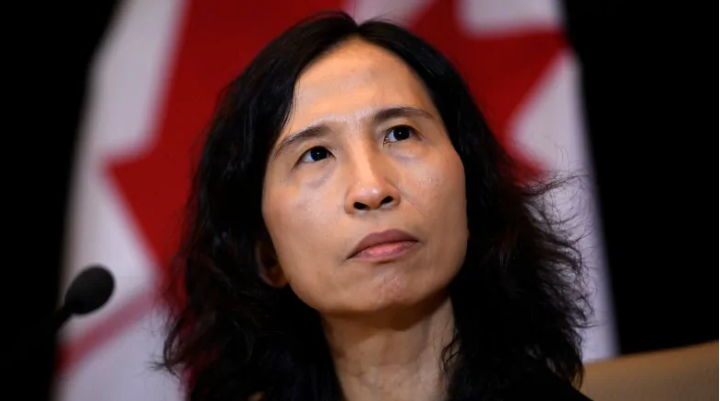 Justin Tang/The Canadian Press
Canada's chief medical officer of health says British Columbia's decision to seek legal advice on limiting travel reinforces the message that it isn't the time to go on vacations across the country.
While she didn't give a yes or a no, Dr. Theresa Tam says although stopping non-essential travel would be a difficult decision for the province, it could reduce COVID-19 by cutting the number of contacts.
Premier John Horgan said Thursday his government was seeking legal advice on whether it can limit interprovincial travel.
RELATED: B.C. seeking legal advice on limiting interprovincial travel, premier John Horgan
Other provinces and territories, including those in Atlantic Canada, have required travellers to self-isolate upon arrival or get authorization to travel.
Horgan said he and other premiers have made the case for Canadians to stay home during the pandemic, but people continue to travel.
The issue has been discussed for months and it's time to determine if the government can act, Horgan added.
This comes as Prime Minister Justin Trudeau says he's open to banning incoming flights from countries where more easily transmissible strains of the coronavirus that causes COVID-19 have broken out.
READ MORE: Trudeau leaves door open to tighter travel ban, eyeing COVID 19 mutations abroad
Canada previously had a temporary travel ban on flights coming in from the U.K, but travel restrictions were lifted when Canada implemented a new rule: all passengers flying into Canada have to now produce proof of a negative COVID-19 test before boarding.
So far, Horgan says he's only asking for advice, and there are no formal travel restrictions on visitors from other provinces.
With files from the Canadian Press