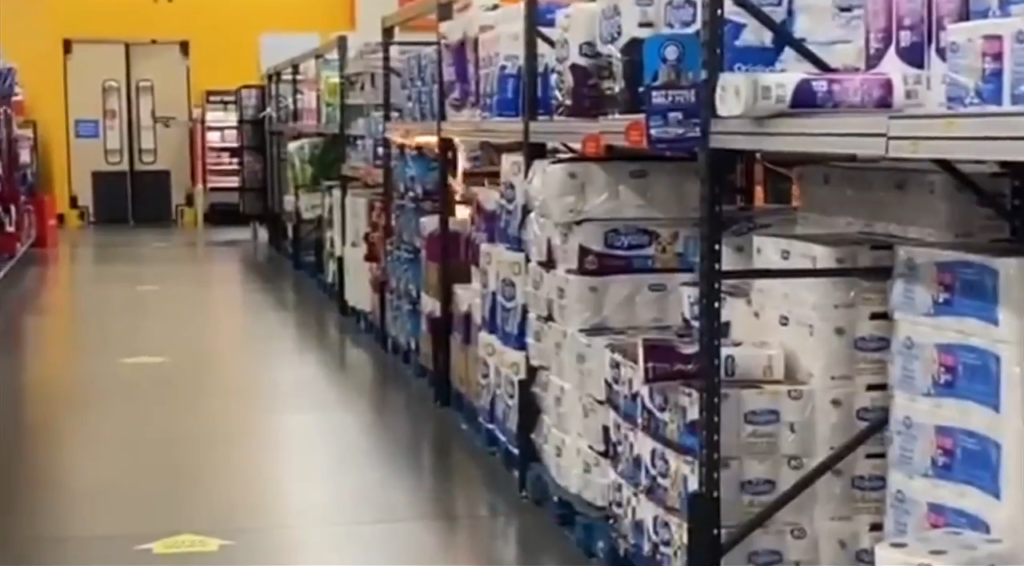 Campbell River RCMP have one man in custody as a result of an ongoing investigation into an act of arson and theft that took place at a Walmart earlier this month.
In a police report released on Friday, RCMP say they arrested a 27-year-old man from Campbell River, seeking charges for Arson/Disregard for Human Life, Theft over $5000, and Mischief over $5000.
Police emphasize the charges sought could lead to a significant punishment as the maximum sentence for Arson is life imprisonment and sentences for Theft and Mischief each carry a maximum ten year sentence.
The incident took place on Thursday, October 1, when a fire was found burning in the paper goods aisle at the Campbell River Walmart.
One customer managed to capture video that shows flames creeping up behind a stack of toilet paper and catching the shelving on fire.
An investigation was launched and police determined that the fire was "intentionally set as a diversion tactic to enable a very significant theft from the store."
Campbell River RCMP have also determined that thousands of dollars worth of consumer electronics such as phones and iPads were stolen during the heist.
As a result of the type of goods stolen, RCMP is warning the public to avoid any "too good to be true" prices for electronics.
"It's very buyer beware, as items that are stolen can be disabled by the manufacturer when they are brought online," reads a statment from RCMP.
According to police, the small blaze which ended up creating damages in the millions of dollars has temporarily shuttered one of the largest retailers in Campbell River for the Thanksgiving long weekend and there is no set re-opening date at this time.
A spokesperson for Walmart stated,  We're doing everything we can to re-open the store….We need to ensure the store is safe and up to the standards Campbell River customers expect.
Police add that nobody was injured as a result of the Walmart fire.