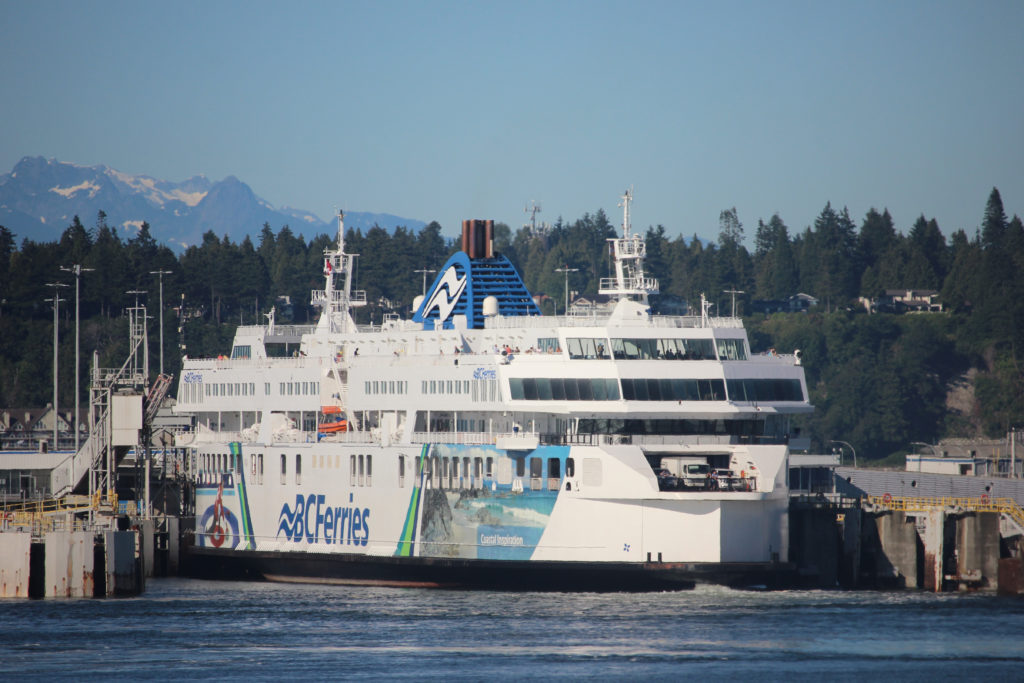 Photo credit: Nicholas Pescod/CHEK News
BC Ferries says it's adding 85 extra sailings on popular routes this Thanksgiving long weekend to combat an expected surge in traffic, given it's typically the busiest few days of the year for business.
The company says it expects more than 420,000 passengers and 160,000 vehicles to travel across the system starting Thursday, so extra sailings to and from Vancouver Island, the Sunshine Coast and Metro Vancouver aim to ensure smooth sailing.
The busy weekend comes amid ongoing staffing shortages in recent months, leading to sailing delays and, in some cases, cancellations.
"BC Ferries appreciates the professionalism of staff and the patience of customers as the company navigates one of the busiest long weekends of the year," reads a news release. "Abusive behaviour will not be tolerated and everyone is encouraged to be respectful, kind, calm, and safe."
Between Thursday and Tuesday, ferry-goers will see 66 extra sailings on the Vancouver — Victoria route, including 6 a.m. departures from Swartz Bay to Tsawwassen on Oct. 6, 7, 8, 10 and 11, according to BC Ferries.
The West Vancouver — Nanaimo route, meanwhile, will see 12 extra sailings, and the West Vancouver — Sunshine Coast route will see seven. Extra service is also being added for Southern Gulf Island customers to and from Salt Spring, Pender, Mayne, Galiano and Saturna Islands. 
Yet the company says that at peak times, some sailings may still reach passenger capacity and walk-on customers may experience a sailing wait. It encourages customers to book in advance, arrive early and carpool, if possible, to reduce travel pressures.
More travel tips, as well as schedule information and vehicle and walk-on passenger bookings, can be found online here.