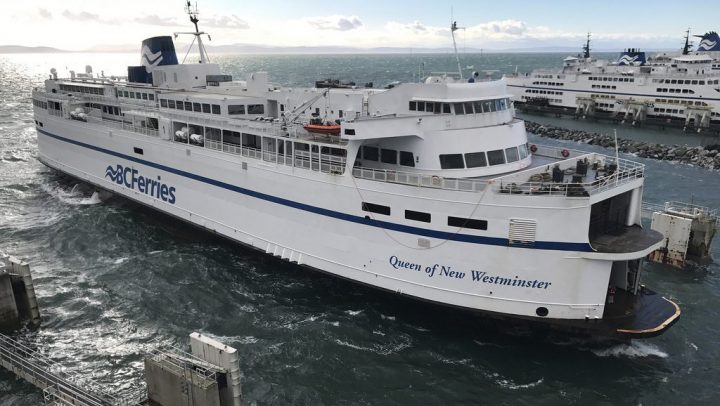 BC Ferries has announced that it has cancelled four sailings on Monday evening between Tsawwassen and Swartz Bay due to a "crewing issue."
The ferry company has cancelled the Queen of New Westminster, departing at 4:00 p.m. and the 8:00 p.m. from Tsawwassen and the 6:00 p.m. and 10:00 p.m. from Swartz Bay on Monday, June 6.
The final sailings from Swartz Bay and Tsawwassen will depart at 9:00 pm. BC Ferries adds that alternate service is also available via the Tsawwassen – Duke Point and Horseshoe Bay – Departure Bay routes.
BC Ferries points to staffing shortages as the reason for Monday's cancellations, suggesting that they can't meet the required number of crew to comply with Transport Canada.
"Our Customer Service Centre will contact customers with bookings on these cancelled sailings to let them know if we have space available to fit them on an alternate sailing later in the day, or if their booking must be cancelled," reads a statement from BC Ferries.
"The decision to cancel a sailing in these circumstances is made when we have exhausted all options to find replacement crew."
BC Ferries notes that if replacement crew members do become available, the schedule may change accordingly and customers will be notified.
For the same reasons, BC Ferries has also announced that multiple sailings between Tsawwassen and Duke Point are cancelled on Tuesday, June 7.
An up-to-date schedule can be found on BC Ferries' Current Conditions webpage.