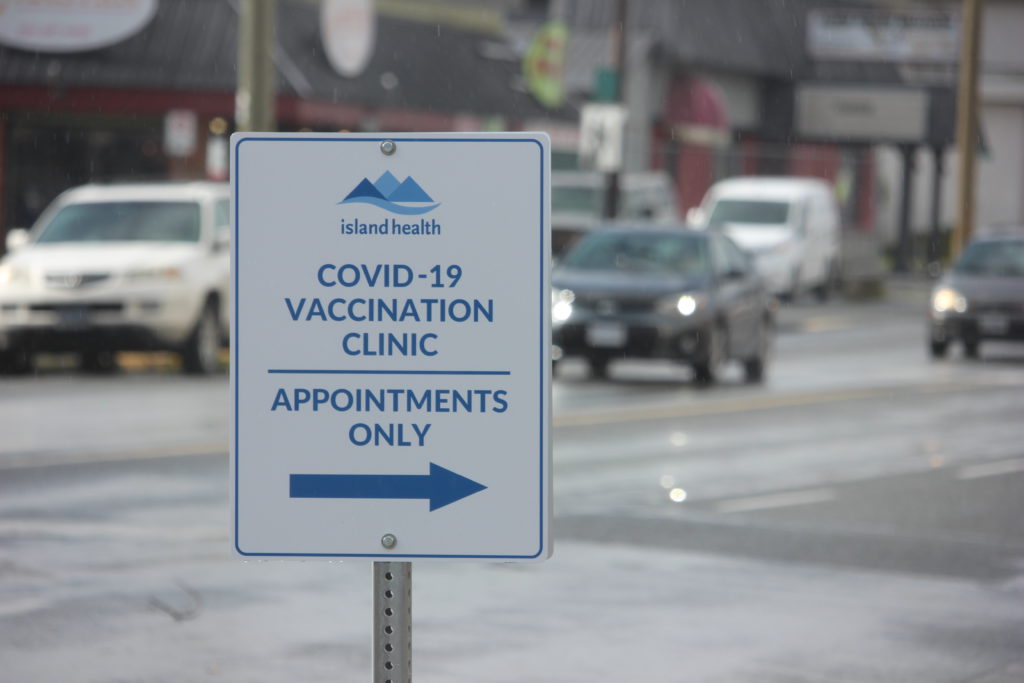 British Columbia is aiming to launch a province-wide online booking system this week for COVID-19 vaccinations as variants of concern make up a rising number of cases.
So far, the Fraser Health region is the only one where residents can book an appointment online instead of risking an hours-long wait when booking by phone.
The province has seen a surge in infections, surpassing one thousand cases three times last week as more pharmacies administer the Oxford-AstraZeneca vaccine to people between the ages of 55 and 65.
That stream is running parallel to another that's currently vaccinating people in their early 70s as well as Indigenous people over 18 and those who are clinically extremely vulnerable (CEV).
Currently, residents of Vancouver Island can book their appointments over the phone by calling 1-833-348-4787 between 7 a.m. – 7 p.m. daily.
If you are in the CEV cohort and have received an invitation letter signed by Dr. Bonnie Henry, health officials are asking you to use the call centre to make the reservation first and bring the letter with you to your appointment.
More details about the online system are expected to be announced in the coming days.