Fire crews from Sooke, Metchosin, Otter Point and Shirley helped battle a serious house fire that broke out on West Coast Road, west of Sooke, Saturday Morning.
The fire broke out around 9:00 a.m., and had likely been burning for some time before it was spotted.
"It appears that the house being somewhat isolated and down the driveway, it probably took quite some time for someone to notice," said Sooke Fire Chief Stephen Sorensen.
By the time crews arrived, the building was engulfed in flames and part of the roof had already collapsed.
Crews initially had to keep their distance for their own safety.
"Several boxes of ammunition were going off here when I arrived as well," said Sorensen, who added that no fire fighters were hurt.
Thankfully, the lone occupant of the house wasn't home when the fire was sparked.
"I've personally dealt with the man who lives here, and I noticed his vehicle was not here. So at that point I believed that nobody was in the house," said Cpl. Joe Holmes of the Sooke RCMP.
The firefight was made that much more difficult by the fact that there were no fire hydrants nearby.
"It's a two or three kilometre drive to go find water put it in the trucks and bring it back. And with the volume of fire we have, getting all that water down here, we were going through that water faster than we could unload it," said Sorensen.
Crews eventually put the fire out this afternoon. No word on what caused the fire to start.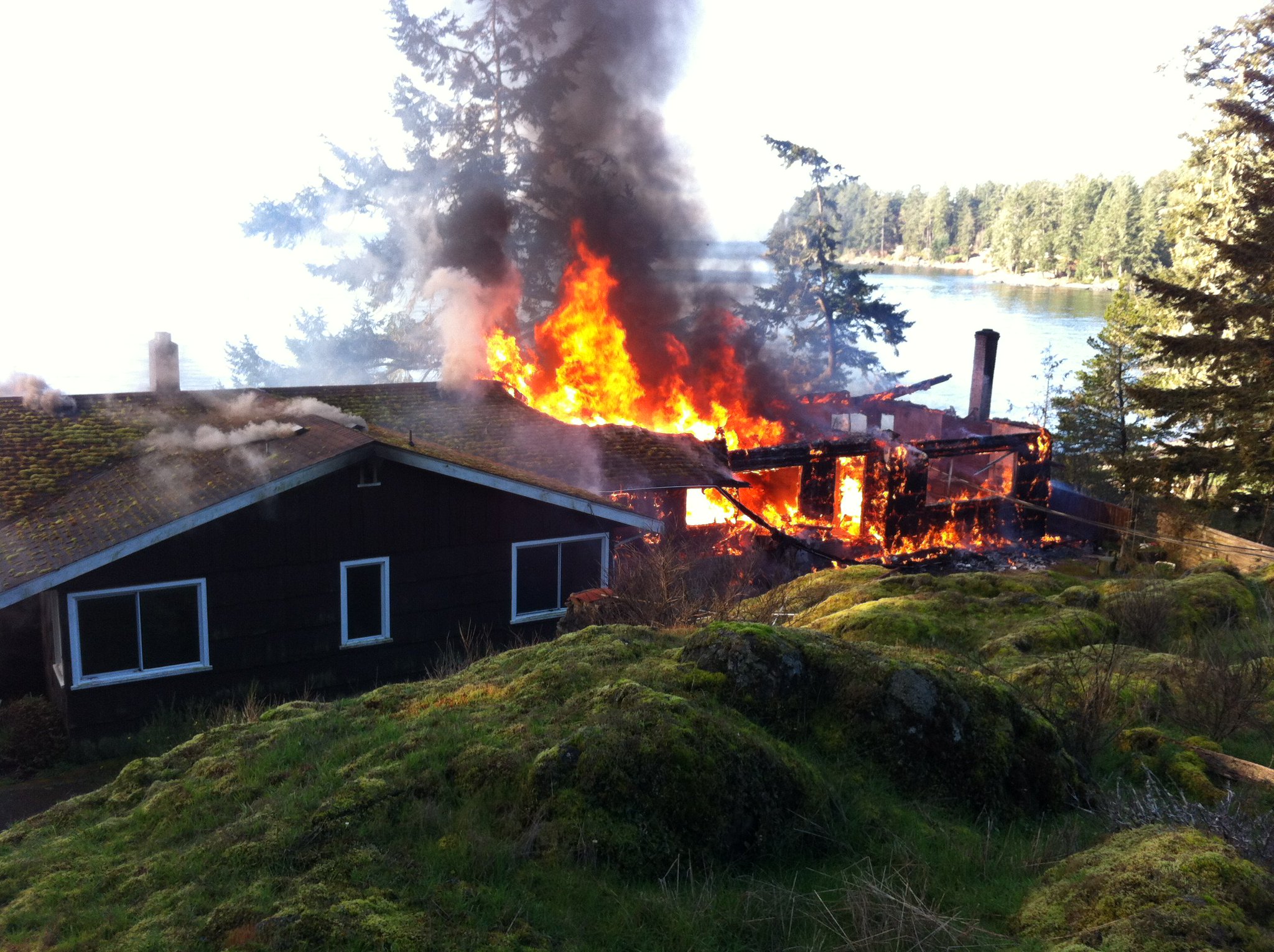 Photo Courtesy : West Coast Outdoor